Yamaha XT500 1978 Twin Shock Classic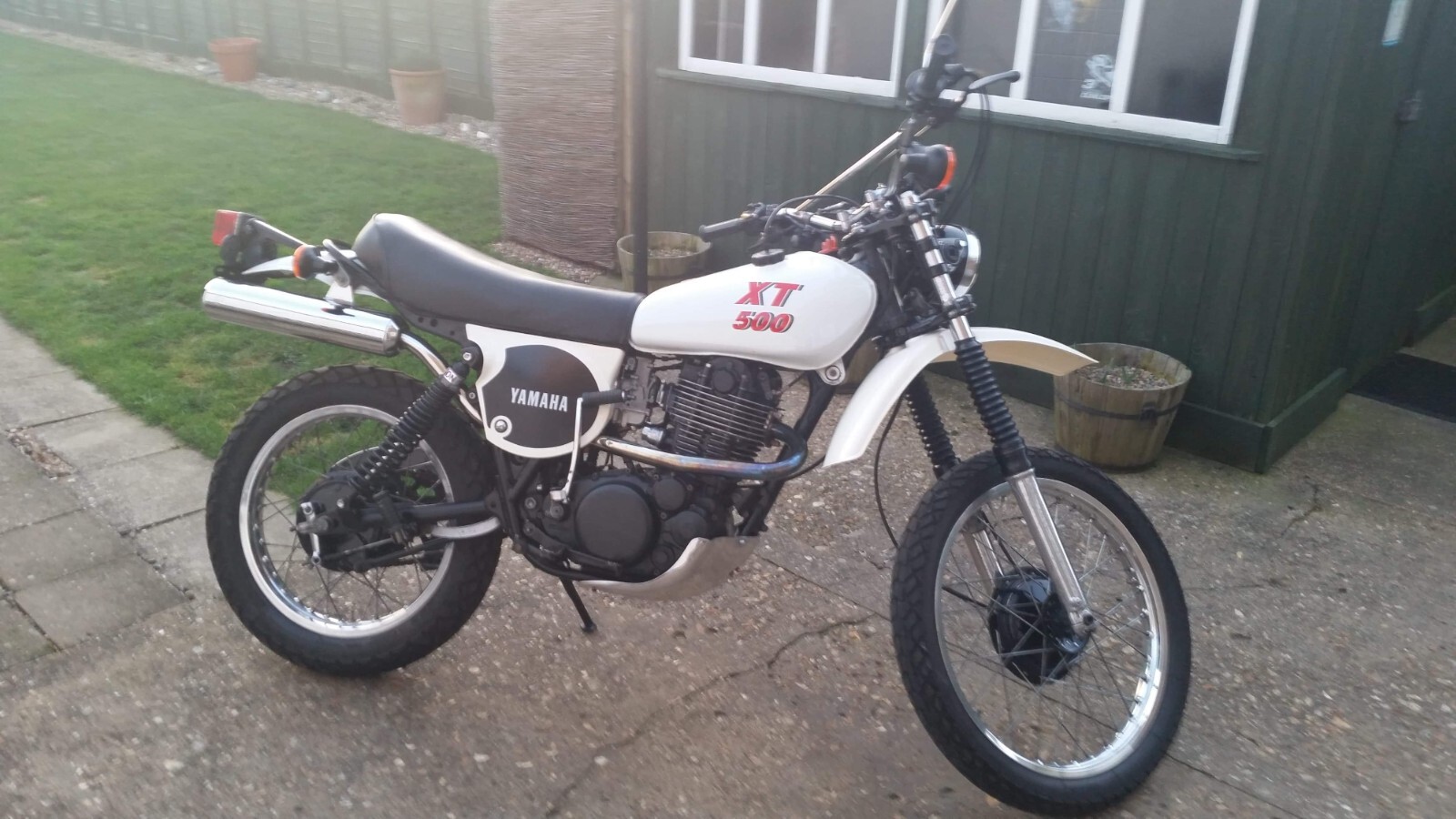 Yamaha XT500 1978 Twin Shock Classic
Yamaha XT500 1978.
UK log book.
Tax and MOT Exempt as its over 40 yrs old.
Matching numbers.
19000 miles on clock, unsure if this is genuine.
I bought this bike in 2017, I've never had any problems with it apart from having to put a new carburettor manifold rubber on it and a new 12v regulator box.
It has just had a full service, new clutch cable and new throttle cables. Starts well and runs like a dream. Its not a mint restored bike, but in great original condition for its age, very tidy. I have alot of receipts for parts and work its had done since 2003, including full top end re-build, shockers, carb, exhaust, weel rebuilds, chain, sprockets etc. It has a full stainless steel exhaust, Rexspeed 12v conversion and Rexspeed 12v electronic ignition.
The bike is currently in my local motorcycle shops showroom Colbys motorcycles Boston.