Yamaha TY80 1975 Frame with a 1977 TY50 Engine
View on eBay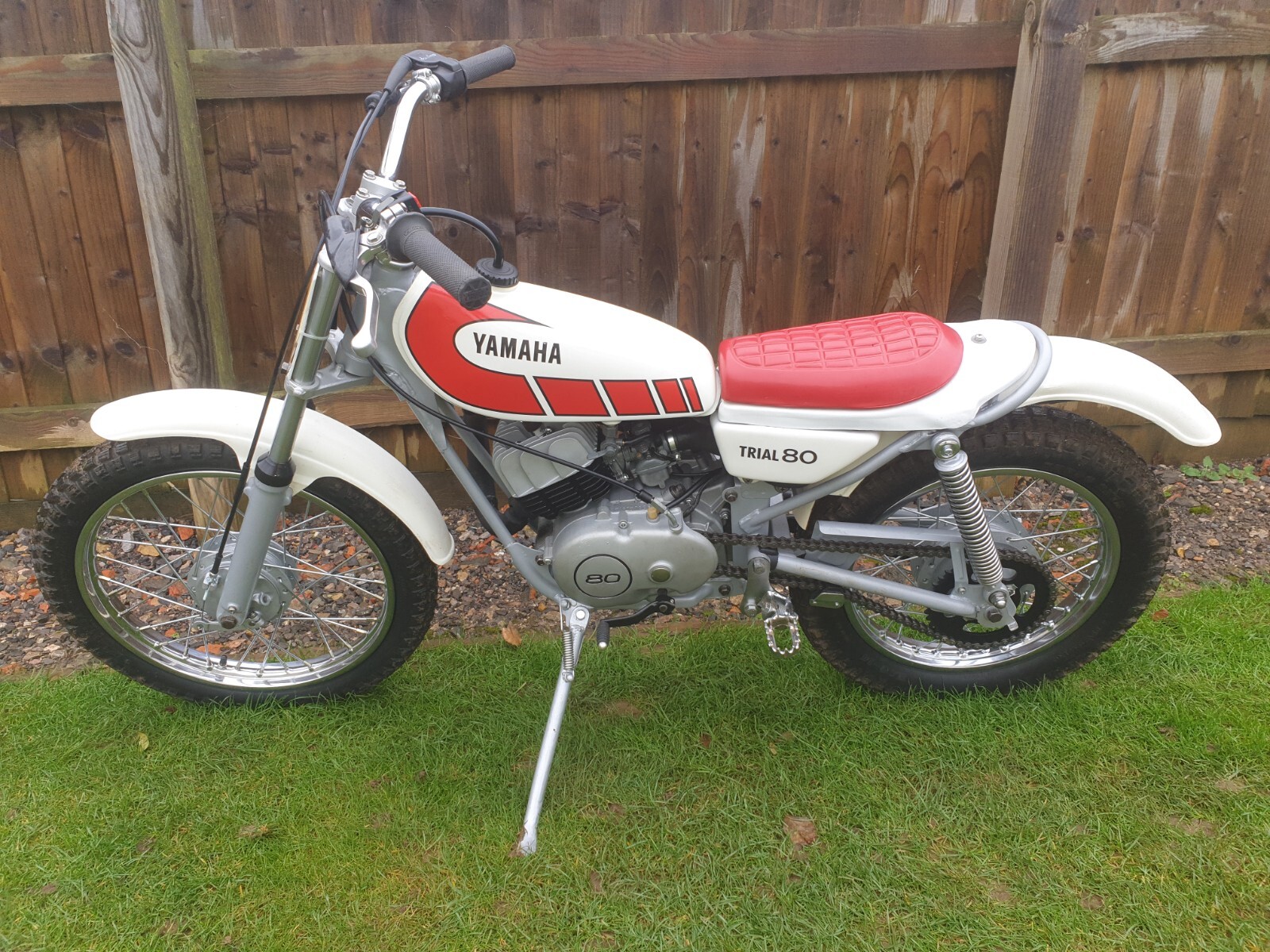 Yamaha TY80 1975 Frame with a 1977 TY50 Engine
You are viewing a Yamaha TY50/80 that has been extensively restored and rebuilt for trials riding. The bike is a 1975 TY80 frame with a 1977 TY50 engine, making it more suitable for younger riders. The bike has been stripped down to the bare frame and rebuilt with many new parts, including fork tubes and seals, footrests, gear pedal, brake shoes, chain and sprockets, tank decals, brake and clutch cables, kill switch, handlebars, kickstart lever, kickstart shaft, engine gaskets, main bearings, gearbox bearings, cylinder head studs and nuts, and spark plug.
The bike has been given a professional powder coat finish on the frame, swingarm, fork sliders, and brake pedal. The engine cases have been vapour blasted and cerakoted, with new JIS screws used instead of Allen screws. The front wheel rim has been re-chromed, and the rear wheel rim is a new item. The oil pump has been removed for trials riding, and the bike now runs on a premix of around 50/1.
The bike is in excellent condition and runs perfectly. Prospective buyers are welcome to view the bike in Sherborne, Dorset, and the seller's contact details are available upon request. The bike is for collection only, but the seller is willing to deliver on a trailer within a 30-mile radius from Sherborne for a small fee. There is no reserve price on this auction, and the bike would make a fantastic present for any aspiring Dougie Lampkin. If you have any questions, please do not hesitate to message the seller.
eBay item number: 144990281165