Yamaha FS1E 1975, Yamaha FS1-DX 1980, 1975 Suzuki A100 (will Split if Required)
View on eBay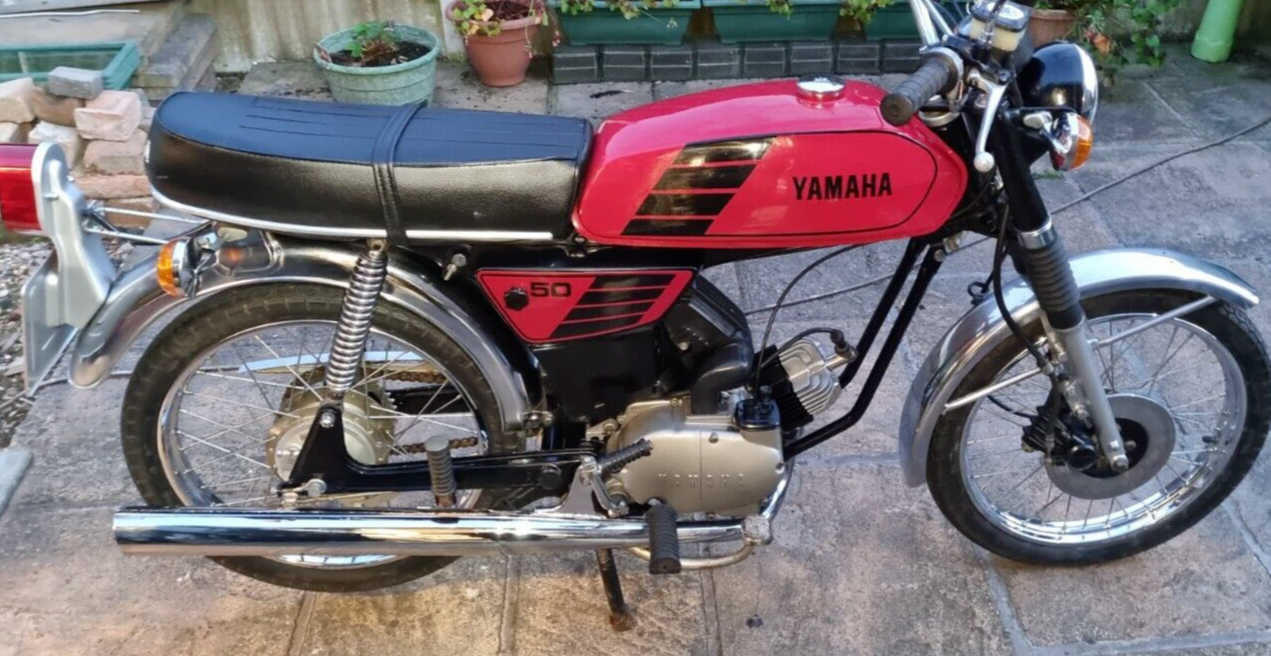 Yamaha FS1E 1975, Yamaha FS1-DX 1980, 1975 Suzuki A100 (will split if required)
For sale are three bikes from my collection. I no longer use them and need to find them a new home where they can be further improved if required.
The first photo is of a 1980 red FS1/DX disc brake model. It is registered as an historic vehicle and does not require an MOT or road tax. It runs fantastically with matching engine and frame numbers. It has a 60cc big bore kit and a new unrestricted exhaust system for faster speeds. The V5 is in my name, and a new set of handlebars and mirrors have been fitted.
The second bike in the photos is a blue 1975 FS1e that starts and runs superbly. It is tax and MOT exempt and has historic registration with matching engine and frame numbers on the V5 in my name. A new battery has been fitted, and it can be improved further if required. This bike comes with a brand new set of chrome wheels and indicators.
The last photos are of my blue 1975 Suzuki A100, registered on an N plate with V5 in my name. Please note that this bike is a project and has not been run for around 20 years. This bike can be registered as historic straight away with nil road tax and no MOT required.
I have listed the three bikes at a price for all three, but I am willing to sell them separately for the right offer on each. Please send offers as a text message to my mobile or as an email through eBay. Serious offers on all three bikes or on individual bikes will be considered only. Cash on collection only, thank you.
eBay item number: 155441014641