Suzuki Gt750a 1976 1 Owner Bike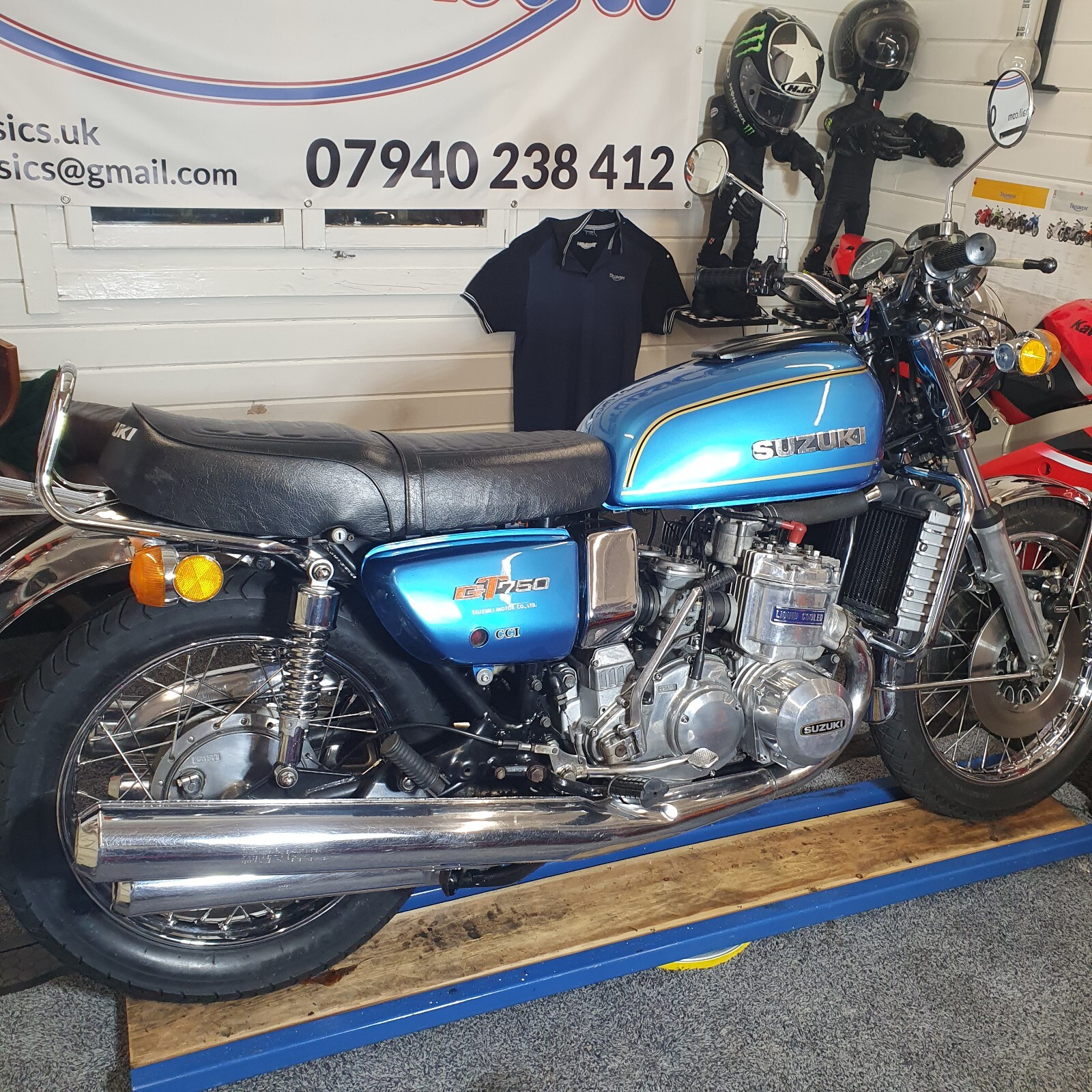 Suzuki Gt750a.Very interesting and original 1 owner from new . Lots of History. Original suzuki books, keys and tool kit along with a 1980s haynes manual. ( well read) The bike has a electric and kick start both working as they should. All the electrics work including the gear indicator and temp switch. The bike is roadworthy and shows its original miles 22k. Side and center stand.
One owner since aug 1977. V5 in my name. Registered keepers show a couple more since I had my friend looking after the bike for a few years and he became the keeper for insurance purposes. Then transferred back to me when I moved back to UK after 20 years overseas.
Post expires: 27-01-2023