Suzuki Gs550 Custom Hard Tail Chopper 1979 (not Harley Davidson) ULEZ Exempt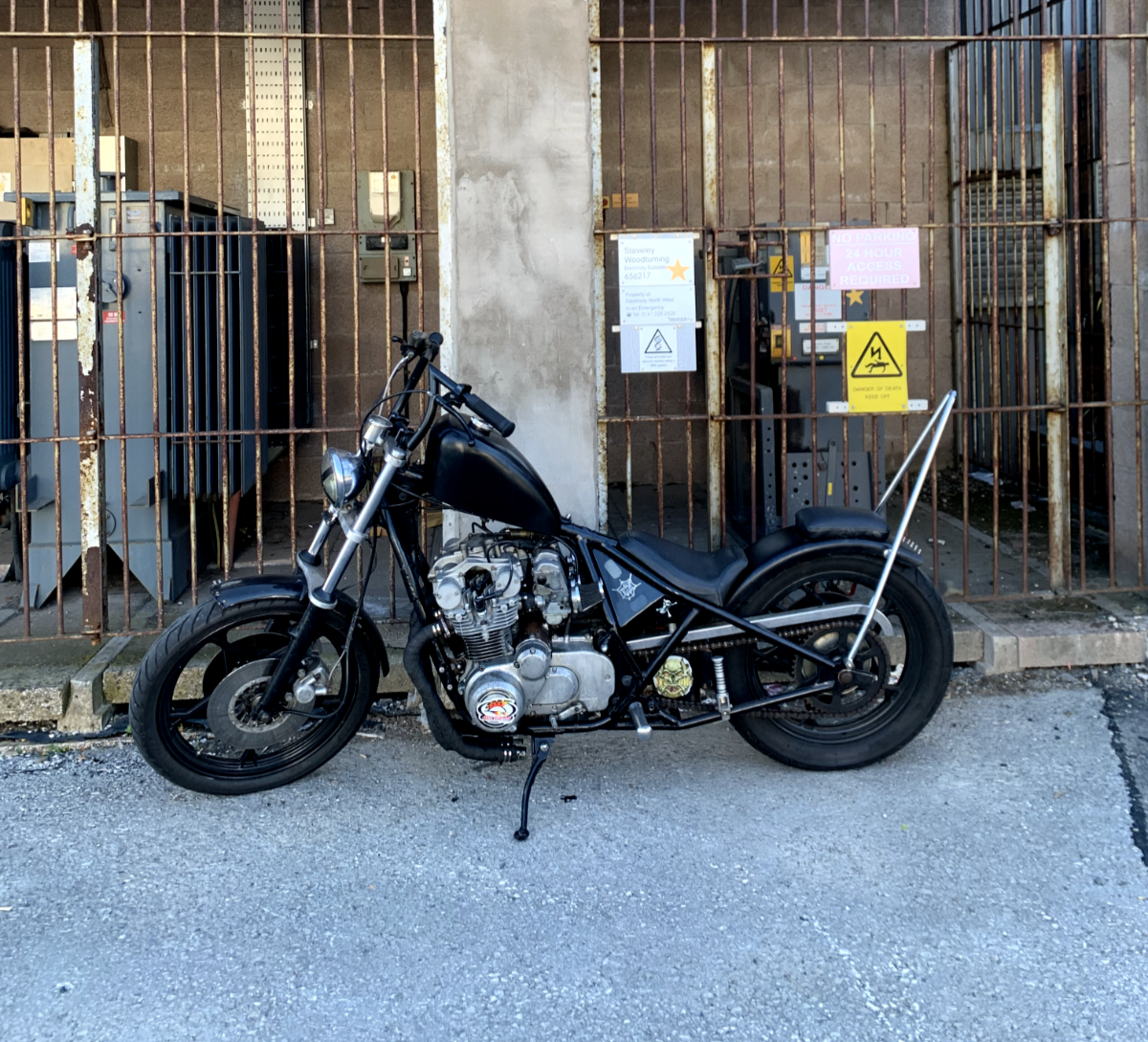 This is a sick looking lane splitter.
1979 gs550 custom hardtail chopper.
MOT and tax exempt also ULEZ exempt as its historic.
This is also ok for A2 licence I think.
Recent work:
REPLACE IGNITION POINTS AND CONDENSERS
STRIP AND ULTRASONIC CLEAN CARBURETTORS
REBUILD CARBURETTORS WITH NEW REBUILD KITS
SET AND BALANCE CARBURETTORS
REPLAGE RE CRANK OILSEAL
New [Batterv Motobatt MB10U (Maintenance Free) Sealed
Rides and runs beautifully once warmed up.
Open headers make a great sound. Harley style tank looks great.
Back brake needs bleeding but I cant do it as ive moved and all my tools are in storage atm.
I relocated the ignition to under the seat so the handlebars are nice and clean.
Iron cross tail light and black and silver numberplate. Reconditioned breaks, new pistons, seals and pads. New oil and oil filter.
Post expires: 30-01-2023