Kawasaki Kh 400 1976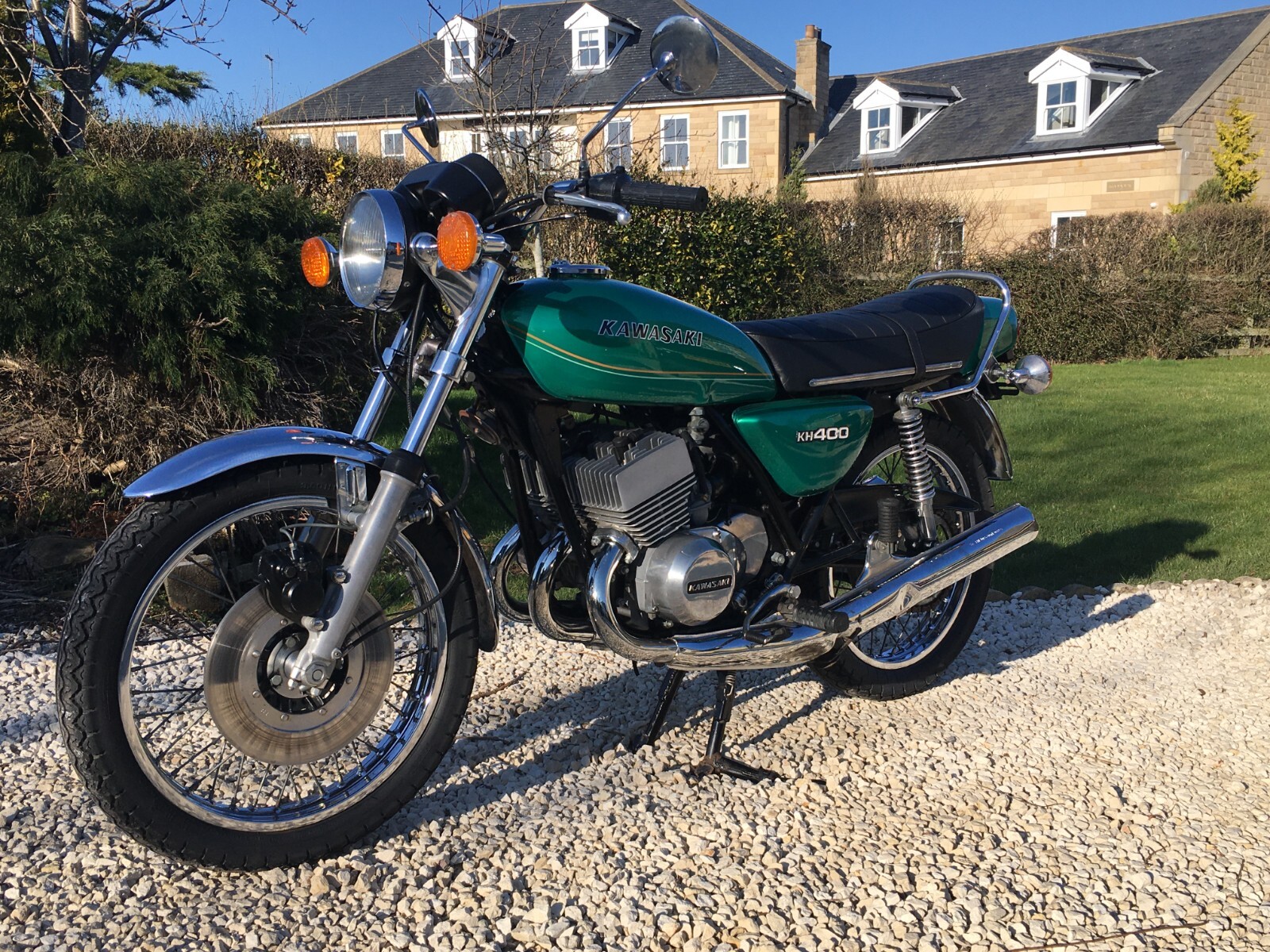 1976 Kawasaki KH400 A3
Please see an original and unrestored version of a KH400 in great condition. The bike was imported from Rome, by me, which I guess is the reason why this bike is in such good condition down to the warmer/drier Italian climate.
The bike is genuinely as clean as a whistle, showing 25,000 miles on the MPH speedo, the condition of this bike does support the mileage but obviously, can't be guaranteed.
Exhausts are good, sporting the original chrome from the factory and although they are solid the left hand top exhaust has a ding at the end, nothing major but please check the photos' out, just so you know. Motor, cases, chrome work and all hardware is original and very tidy. Forks are good, the front fender is original with good chrome. The rare rear fender is intact and in good condition.
Starts, rides and runs as it did back in the day with no nasty noises, changes gears with no clutch slip or drag and handles well, the bike is ready to ride with no work required for the summer whatsoever.
The original Takasago wheel rims have good chrome, the spokes are in good condition also and not tarnished.
Post expires: 28-01-2023