HONDA XL350 1975 FANTASTIC ORIGINAL BIKE CLASSIC TWIN SHOCK ENDURO VINTAGE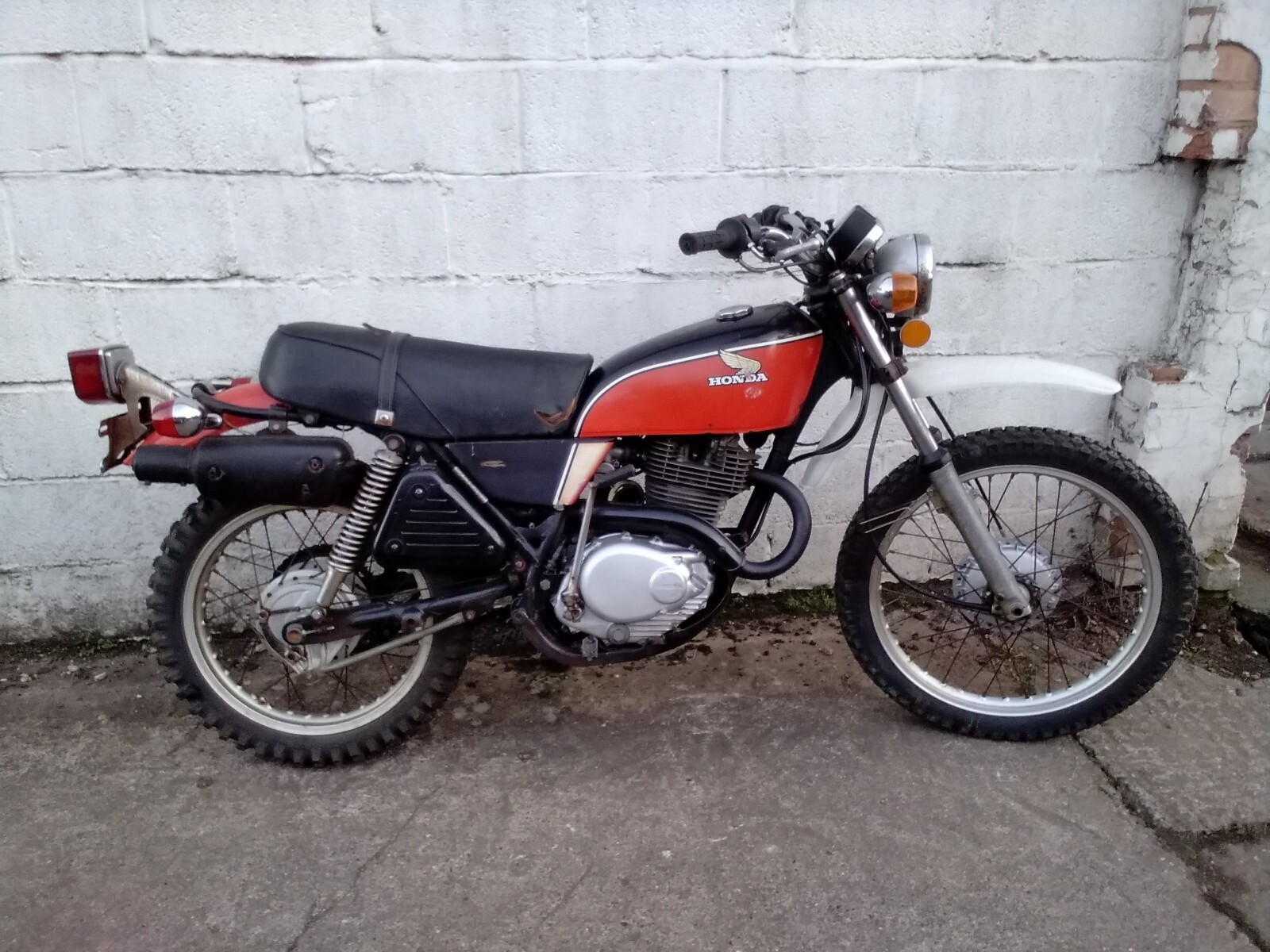 Here we have a totally original 1975 HONDA XL350. Fresh in from the states with a Nova showing all duties paid so ready to register.
This bike is in great shape and would only take some simple recommissioning to get it ready to ride. Engine turns over lovely and with fresh fuel and the fuel lines replaced she should start no problem. Fuel tank is totally original and never been painted, wheels are in good order and the exhaust is perfect and completely original.,and it's a matching numbers bike.
These early XL350's are very hard to find now and are only going up in value. Must be seen, make a great restoration or use as is.
Post expires: 16-01-2023