HONDA CD175 1972 Running and Rideable Historic Vehicle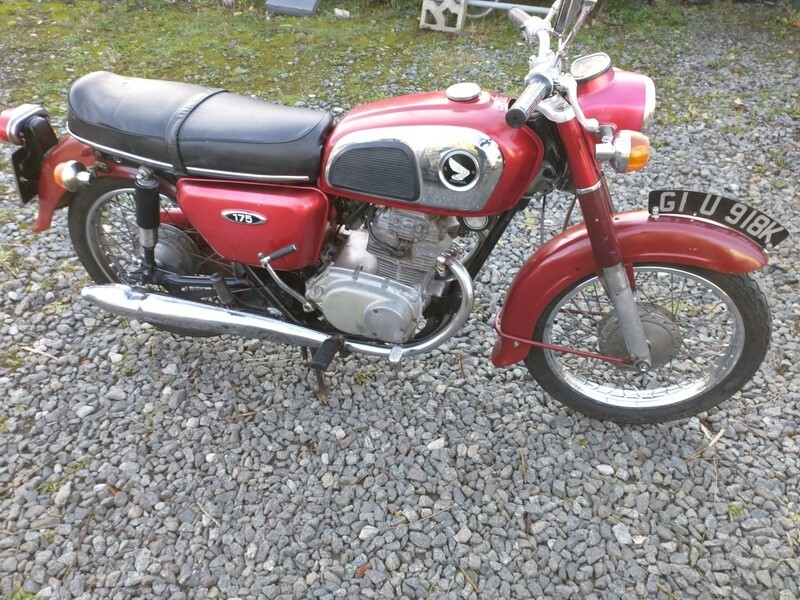 Collectable and very desirable. 1972 Honda CD175. Only 24000 miles showing. In good usable condition. Not mint by any means. Great patina. Use this every day. Starts easily. Good gears and clutch. Good chain guard. Original exhausts with a few holes underneath silencers that could be patched or replace silencers. Available from David Silver at £139.00 each side. Good seat. Honest and cool.
V5 and keys. Registered as Historic Vehicle so there is no tax or MOT to undertake on this machine.
Post expires: 03-02-2023