Honda CB750 1975 Stunning Condition, Ride Away. Low Mileage.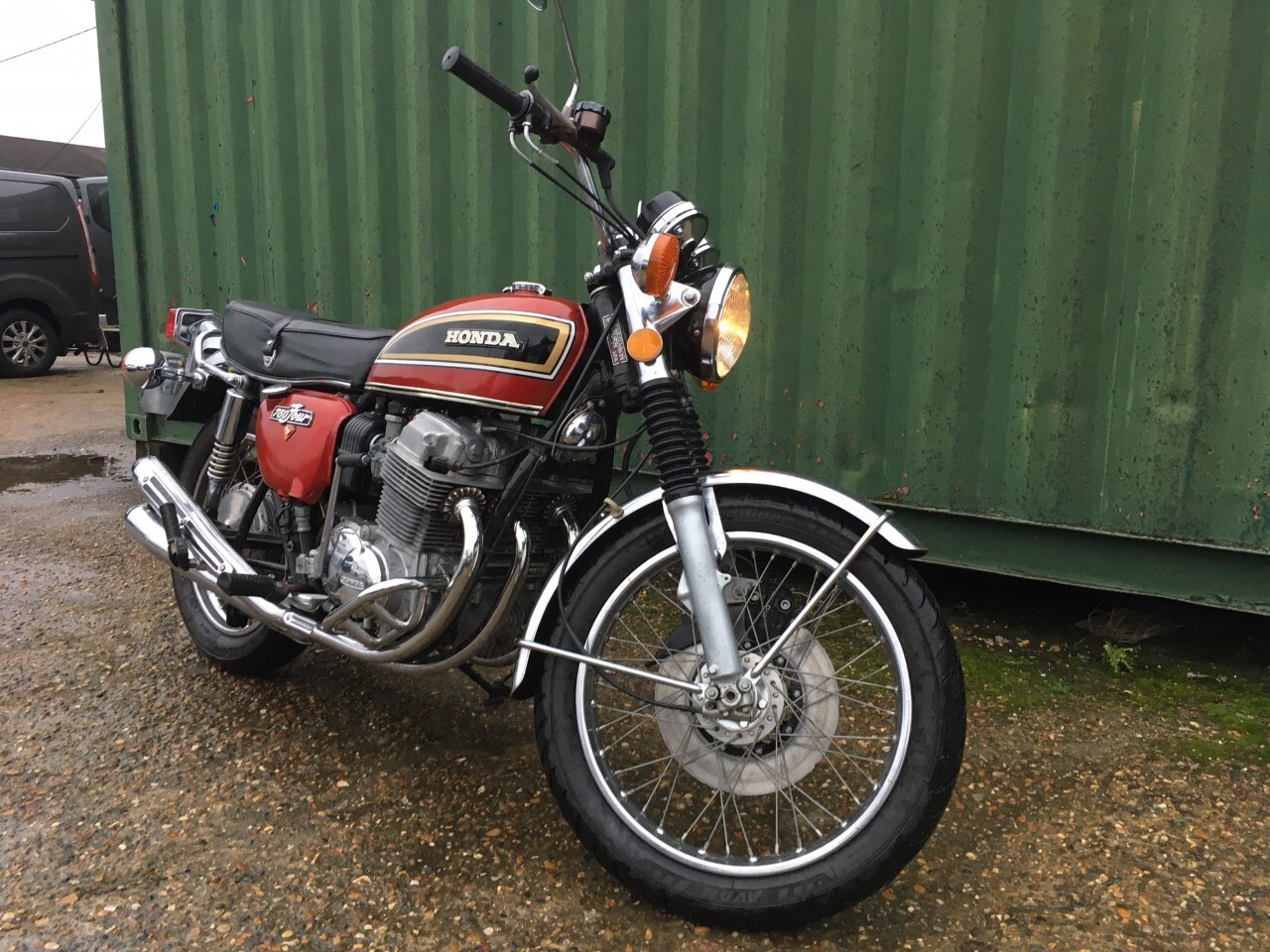 Great condition 1975 Honda CB750 in original sunburnt orange flake. original 4 into 4 exhaust in great condition. 17000 miles. Ride away! Upgraded front disc (Hondas of this age were notorious for poor quality front brake, this is much improved now)
Reason for sale is that unfortunately my father in has law sadly passed away and although I too am into my bikes I have not got the time or space this beauty needs.
This had sat a short while due to his illness but I would go over regularly and start it up for him. It has recently been given a full recommission including new tyre and battery. Clutch is smooth and the bike is an absolute joy to ride. Including a new MOT to Dec 23.
Imported and registered in 1992 from USA it has good history, V5 present and all paperwork including manual is there. This really is a great bike that needs a good home. Its been a difficult decision to put this up for sale because of its history and how well she rides.
Post expires: 06-02-2023