Honda CB400F Four – Red, 1976 Classic Motorcycle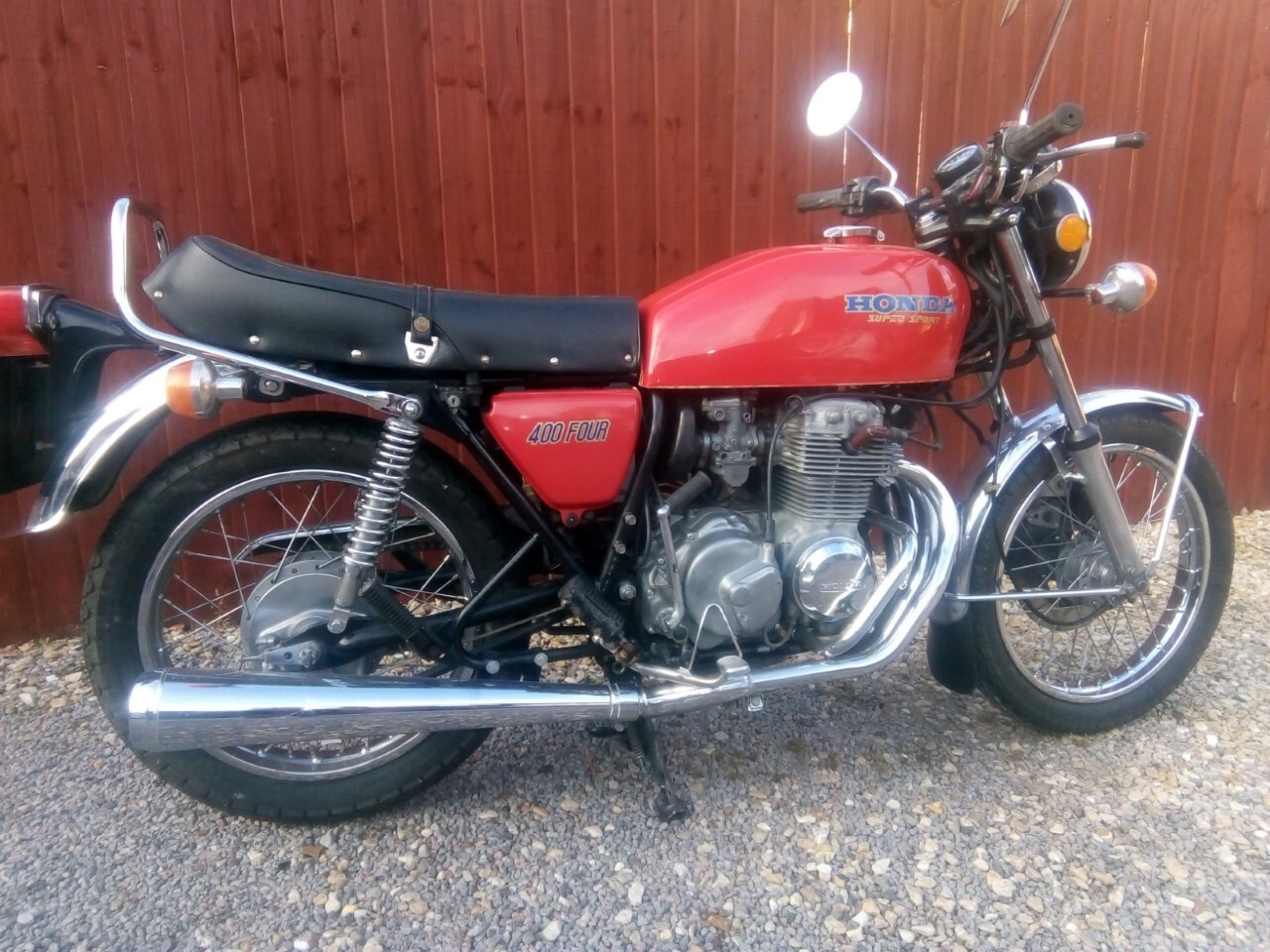 1976 Honda CB400F – 400 Four Classic Motorcycle in Red, 35,000 Miles
First Registration 28/05/1976
This is a very nice CB400 Four which I have owned since 2018 and which has been used every year since. The V5 is in my name.
The bike has recently had a new battery, carbs overhaul, and new filters.
I bought it as an original bike and am selling it as an original bike as I have done no modifications to it since I first bought it, just used it and enjoyed it.
Paintwork and chrome is very good for the year and this bike would make a great addition to any collection or to use.
Post expires: 30-01-2023