Honda CB350 1971 Restoration Project Spares or Repair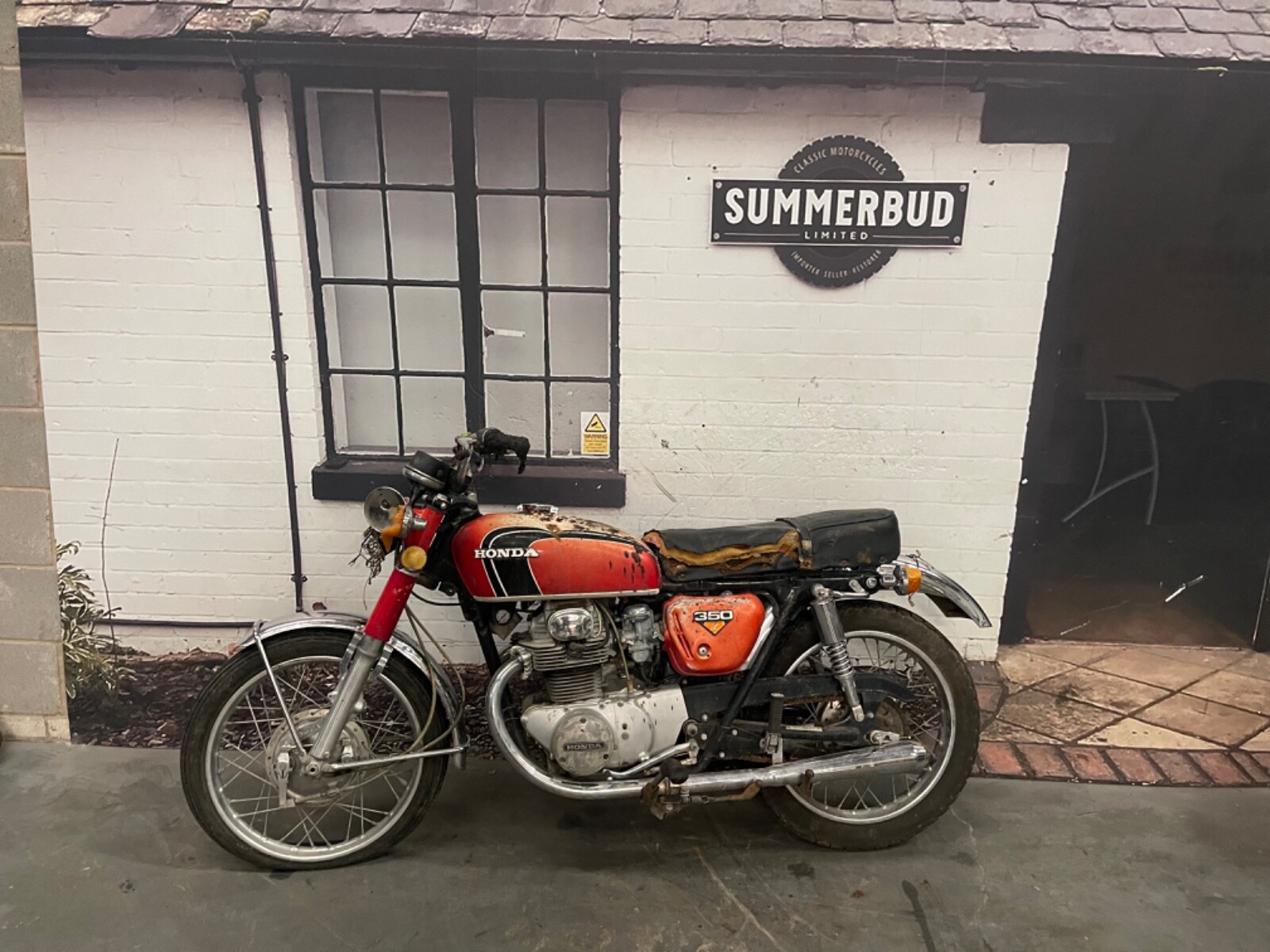 Honda CB350 1971 Restoration Project Spares or Repair
Welcome to our auction for this Honda CB350 1971.
As you can see from the pictures the bike is sold for restoration.
The engine is unfortunately seized from standing many years.
The chrome on the wheel rims is very good.
The silencers are solid.
It has been very near a fire as a posed to being on fire I believe.
On the whole a great basis to start as the bike does look to be mainly complete & untouched.
Please study the pictures carefully to be sure what you are bidding on.