1981 Honda CL350 K3 Cafe Racer
View on eBay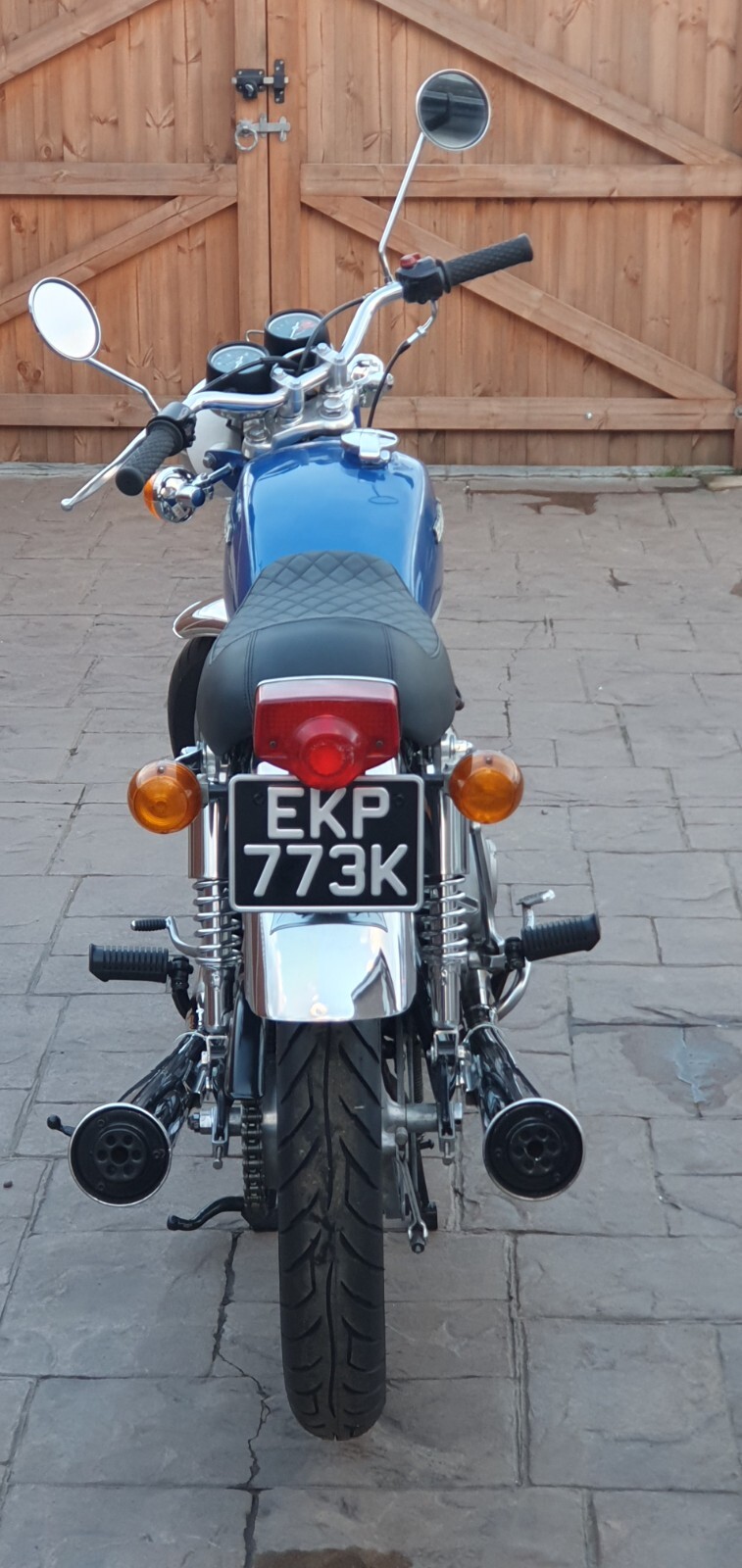 1981 Honda CL350 K3 Cafe Racer

I wasn't intending to sell this bike, but I have too many other bikes and need to let some go. This is a great opportunity to grab a bargain.
I purchased this bike from a gentleman who has been working on these bikes for many years. He stripped the bike down and repainted the frame, and the engine was fully rebuilt with a new cam chain, tensioner, and piston rings, as well as a full gasket set. The petrol tank and panels were also repainted. The bike has new rims and spokes, new brakes front and back, new Avon Roadrunner Mk2 tires, new inner tubes, and the original front and rear fenders. Additionally, it has a new cafe racer seat, new switch gear, new mirrors, new air filters, a new wiring loom, new aftermarket end cans, CB350 down pipes, a new clutch cable and front brake cable, and new speedo and rev cables. All new parts were purchased from David Silvers Ltd. I may have missed some bits.
The bike starts and all gears engage, but it hasn't been road tested due to the time of year and weather. It is sold as seen.
eBay item number: 364177437287