1979 Yamaha YZ 465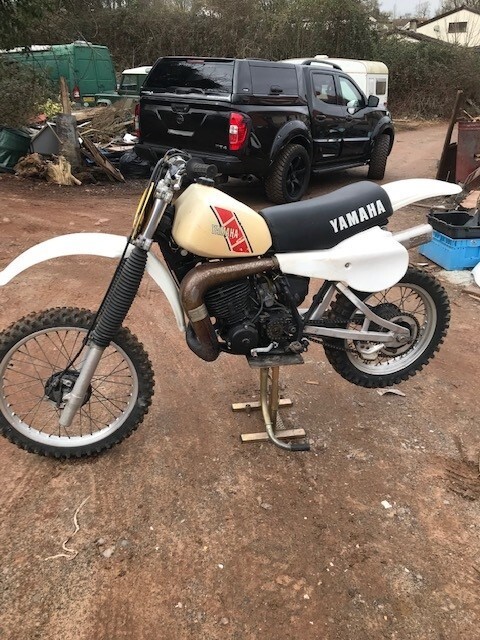 For sale is a 1979 Yamaha YZ 465 being sold on behalf of a friend. The bike is a 4-speed UK model with matching engine and frame numbers, although a previous owner installed a YZ 490 head and piston.
The bike runs and rides well, but would benefit from a full restoration. Some known issues include:
Both wheels need respoking or rebuilding for tighter fit.
Swinging arm bushes are worn and should be replaced.
Front forks require servicing with new fork seals.
Air filter needs to be replaced.
There may be other items that the new owner would like to address before taking the bike out on a track, but that is up to them.
Please feel free to contact me with any questions, and I will respond as soon as possible. Viewing the bike in person is highly recommended before placing a bid.
The bike is only available for collection, and payment must be made in cash upon collection.
Thank you for your interest, and happy bidding!