1979 Yamaha XS750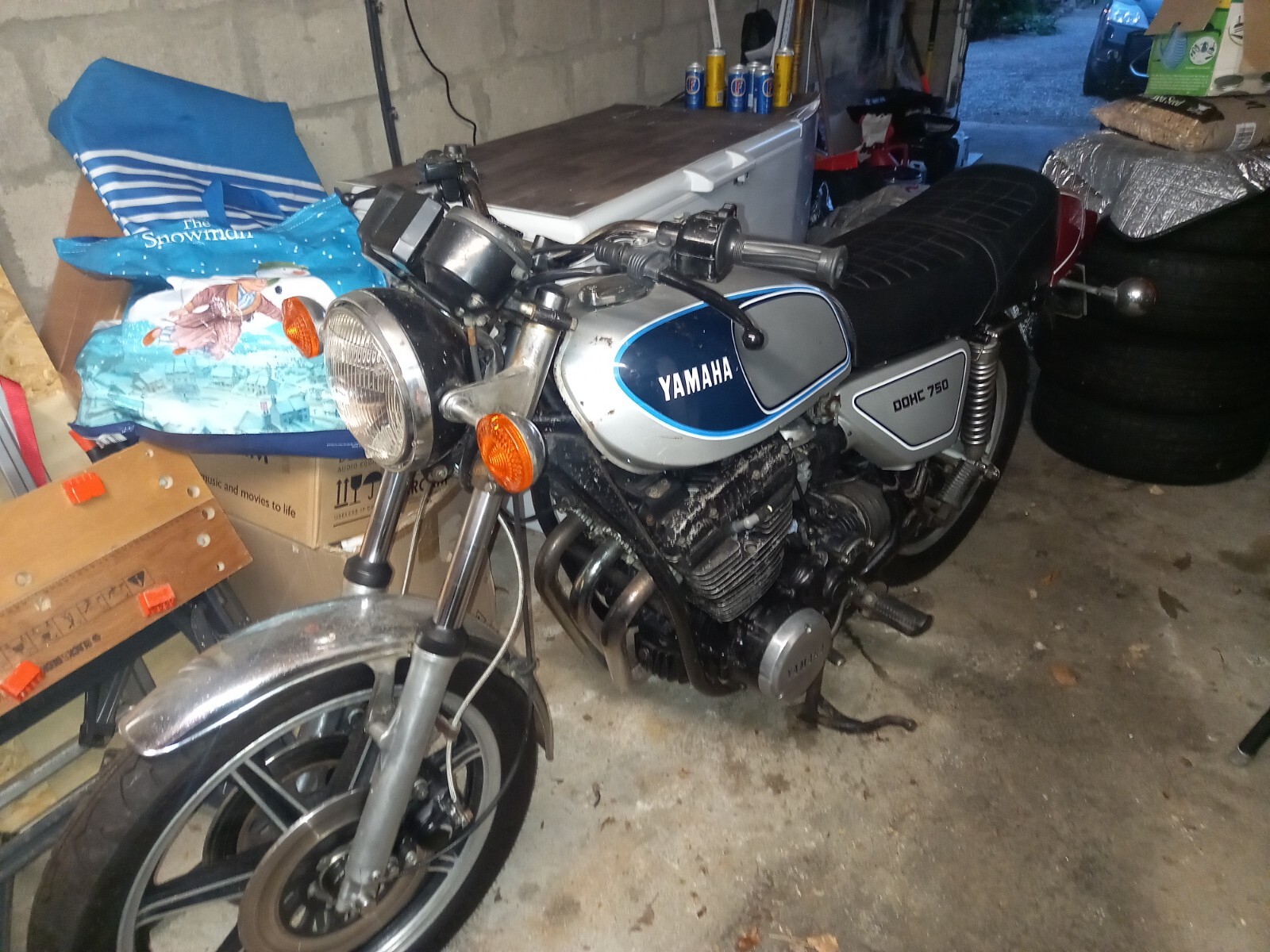 1979 Yamaha XS750 …. I do believe this is an earlier model as it has the original style airbox and has a kick start, probably registered late as these bike did not sell well.
This is my second done of these and they are fantastic relaxing touring bikes.
Selling as spares or repairs.. as it needs to carbs stripped and reset
But this is not spares..
In 2020 it I had it running quite well and mot'd it.
Since then , life has taken over and I haven't managed to ride it again.
The bike was pushed to the back of the garage.
I am now not able to continue with it as its too heavy for me to move around as I'm not getting any younger.
Bought in 2015, gradually I sorted all of its issues as it was a non runner and most stuff was seized except the engine.
The bike has had
All fluids changed.
Engine and filter
Gearbox
Middle gear