1979 Yamaha TY175 Model 525
View on eBay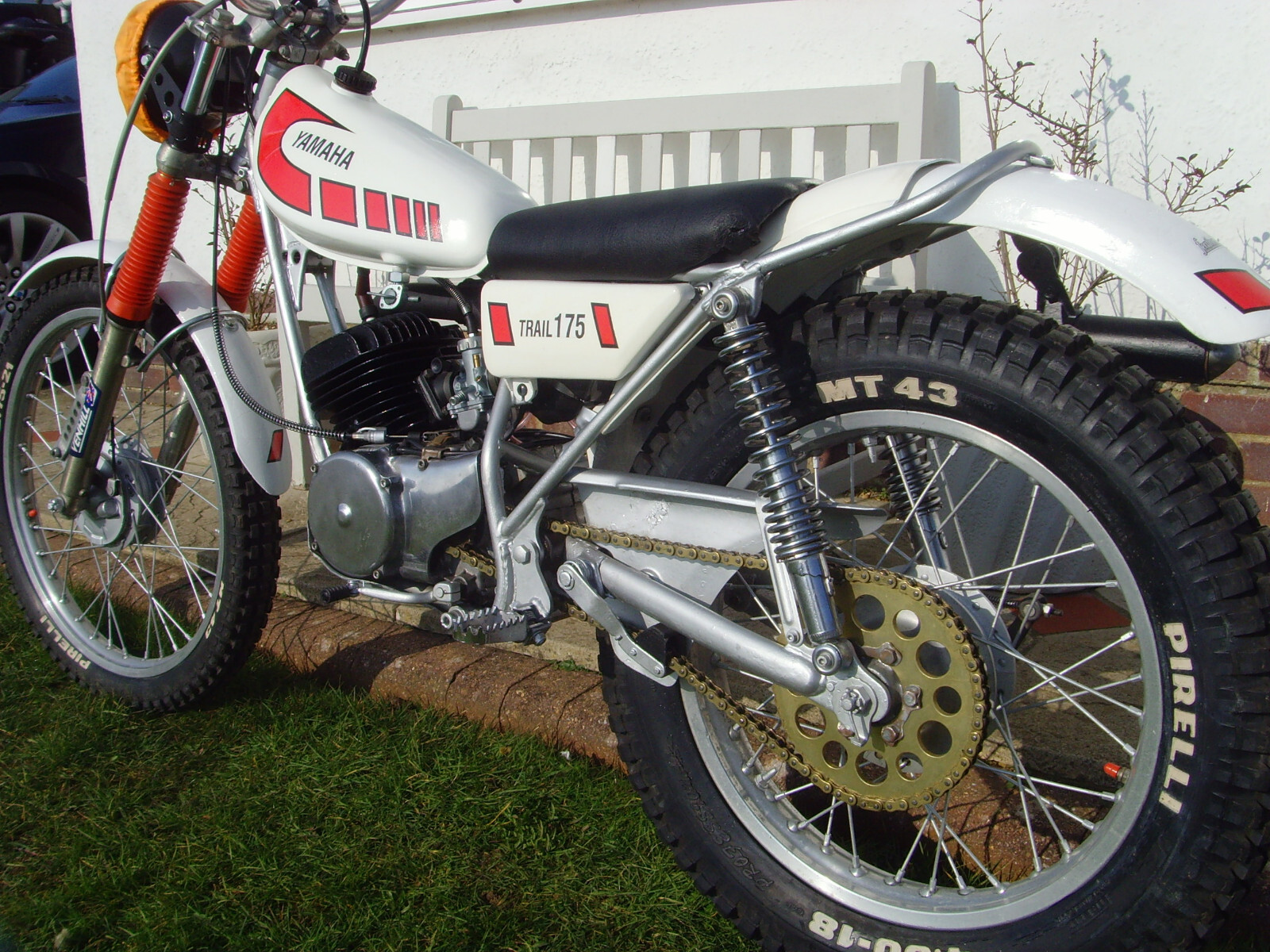 1979 Yamaha TY175 Model 525
Up for auction is a 1979 Yamaha RD400 motorcycle, with matching engine and frame numbers. This classic bike has been well-maintained and upgraded by the owner, who has owned it for many years.
Several parts have been replaced, including the clutch, cables, levers, carb, reed valve, kick return spring, sprockets, and chain. The piston rings have also been replaced and the engine has been decoted to ensure optimal performance. All parts that were removed have been kept for potential future use.
The bike has been registered as a Historic Vehicle, with a V5 in the owner's name and a Dating Letter from the Vintage Japanese Motorcycle Club (VJMC). As the bike is over 40 years old, it is exempt from MOT and road tax requirements.
This Yamaha RD400 is a rare find for classic motorcycle enthusiasts, and would make a great addition to any collection or a fun ride for those who appreciate the beauty of vintage bikes.
Please note that only cash or bank transfer payments will be accepted. Viewings and inquiries are welcome, and the bike is located in [insert location]. The winning bidder must arrange for their own transportation
eBay item number: 165965639676