1979 Yamaha FS1 DX
View on eBay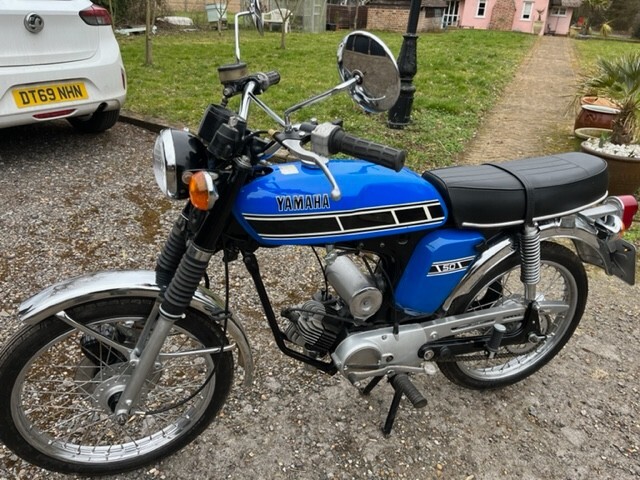 For sale is my 1979 Yamaha FS1DX. It was registered in the UK on March 1st, 1979 and has matching numbers. It does not require an MOT or road tax.
I purchased this bike in 2014 from Bristol and it has since undergone a full restoration. It runs well and starts easily. The bike was originally Wine Berry red, but I had it repainted in blue and fitted with the "proper" old style side panels. I still have the original petrol tank in Wine Berry if you prefer to switch it back.
The bike has been used sparingly since the restoration and was recently serviced with a new battery. I am selling it as I am thinning out my collection of bikes due to a past illness which has limited my use of them.
eBay item number: 144985457233