1979 Yamaha DT125 E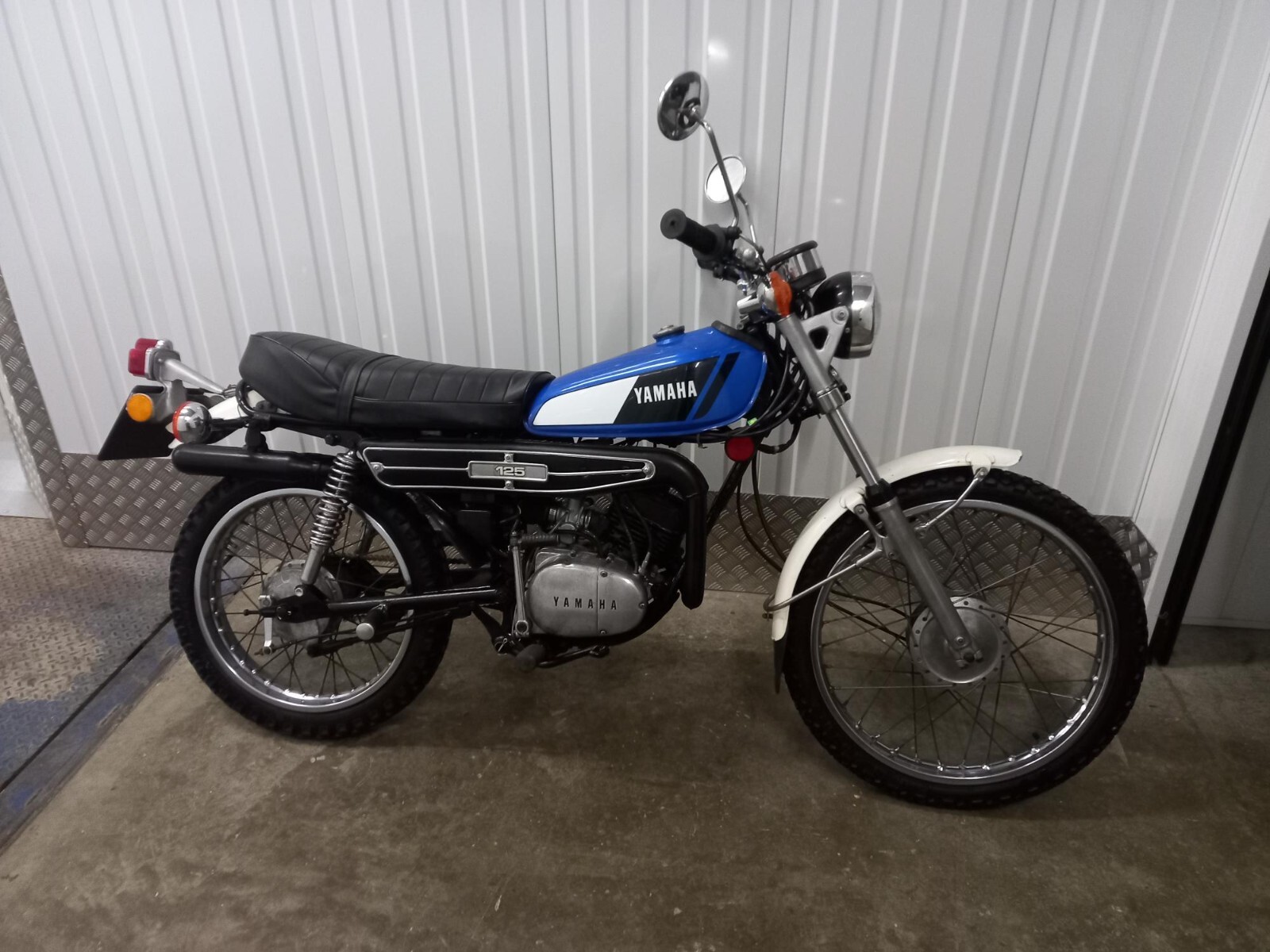 The Yamaha DT125E reg first 1980 but is 1979 model, was originally brought into the UK in 2007 from Germany. It is a great bike! It has recently had £1400.00 spent on a new chain sprocket, the engine was rebuilt full, and the front forks were stripped chromed and sealed with new oil (See invoice in pictures).
The bike has been in dry storage at my unit for 3 years and has done less than 20 miles since the rebuild. It is MOT and tax exempt. Since the rebuild 12 months ago it has only been test ridden by me twice, so I would suggest giving her once over before hitting the road.
The bike is as original with the exception of the air filter. There are marks and patina on her, however, that's how I liked to ride to her, she turned a lot of heads! It even has an original tool kit and has had a new battery fitted and various switch springs replaced such as the side stand, it has a new seat cover and a new genuine brake light switch. The bike comes with two keys.