1979 Suzuki GS850G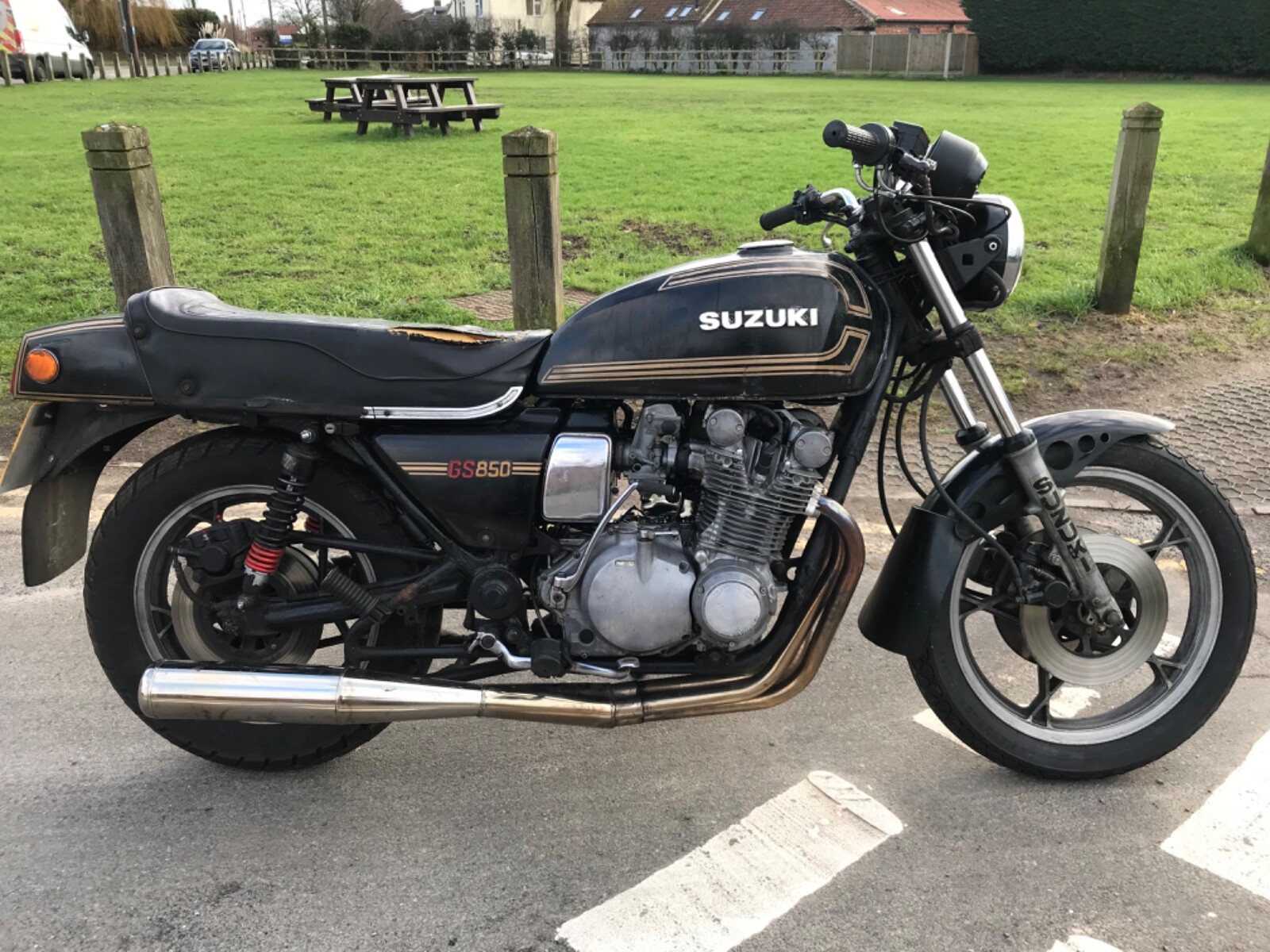 Suzuki GS850G 1979 only made for one year the best looking in my opinion not that this one is going to win any best in show ! It Need a front tyre .
tax and MOT exempt
So just insurance and petrol and free to ride be great for Emissions zone London
Save ££££
It's runs fine when hot like all things 40+ years old it needs a warm up like us all .
Last mot 15/10/2022 only done 55.908 miles nothing for one of these .
Bad points the seat needs a new one and it could do with a shims done .