1979 Suzuki GS850G 4 Cyl Shaft Drive Tourer For Restoration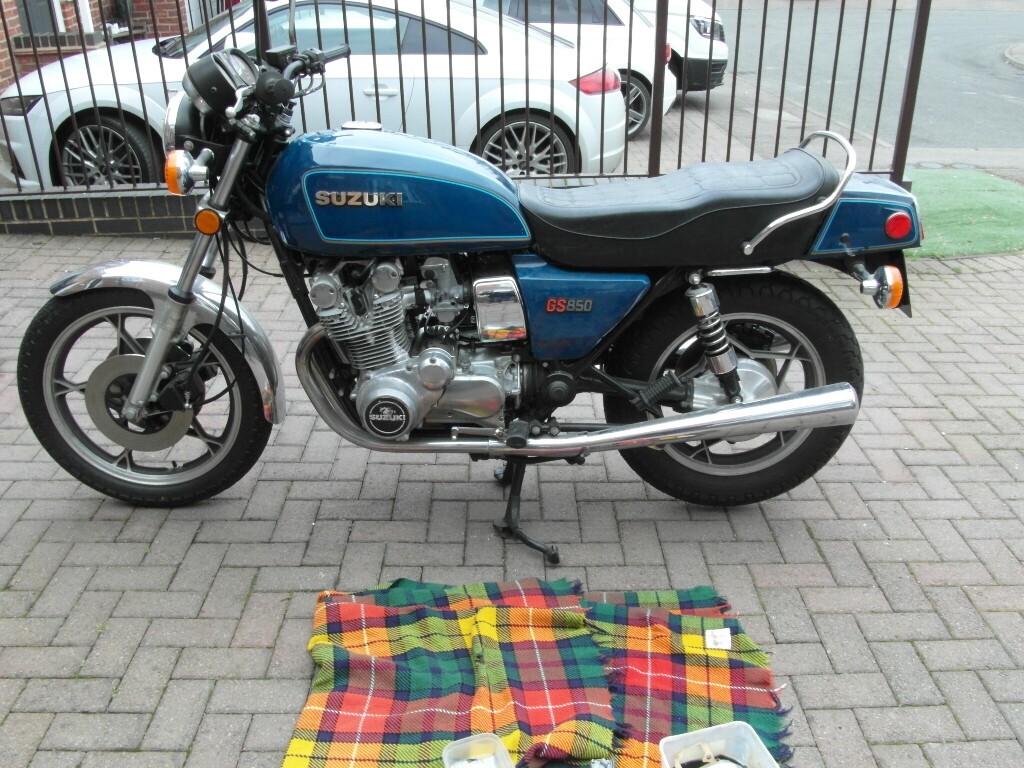 1979 Suzuki GS850G 4 Cyl Shaft Drive Tourer For Restoration
Hello and welcome to my auction for my 1979 GS850G. I have owned this bike for just over 7 years, but I have hardly used it. The bike has not been on the road for 4 years or more. There are some carburetor problems with fuel overflowing and leaking. I would say it is 95% original with the 4 into 2 exhausts, and the color is a lovely metallic blue. The fuel tank is very clean on the inside.
Known faults include some chipping on the petrol tank, a crack in the left-hand side panel, a tool tray that is cracked, and carburetor problems. Please see the video, the leakage seems to be coming from the tubes joining the carbs together. It is worse than it appears on the video. It would also appear to be running a little on the rich side, and you have to keep the choke on to let it run.
The bike was imported from America, with the first registration in the UK on 01/05/2017. The V5 is present. Please see all of the photos as they do form part of the description, and everything in the photos is included.
As a 44-year-old bike, it is not perfect, but it is a very good base for a restoration project, overall clean and tidy. Please note that this is pick up only and will need to be paid for with cash on collection – NO PAYPAL. We are located in Leicestershire, and if you need any help, please get in touch.
Please do not send in offers during or after the auction as they will be ignored.