1979 Moto Guzzi Sp 1000 Royal Special Edition
View on eBay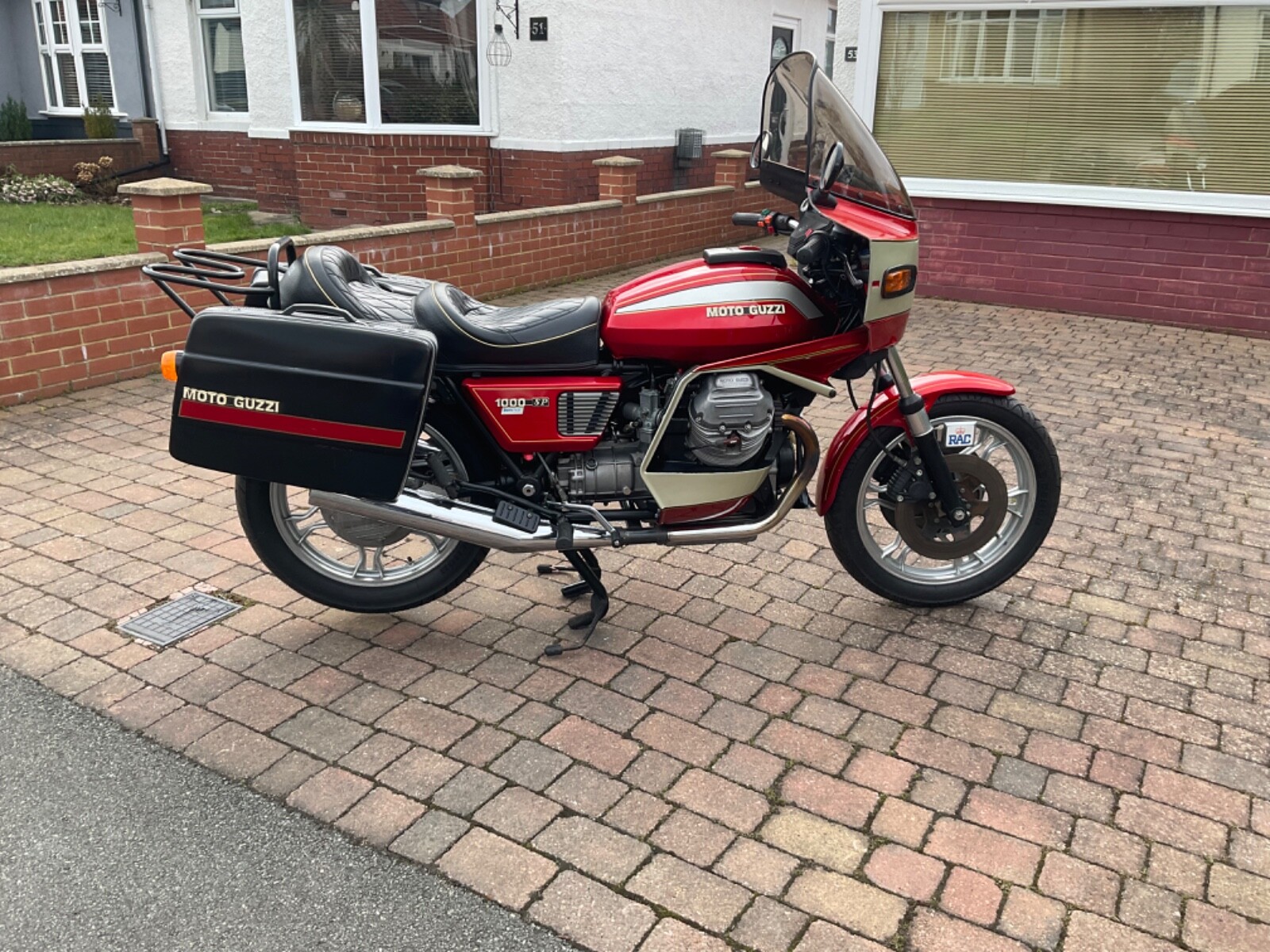 1979 Moto Guzzi Sp 1000 Royal Special Edition

Hello, I am selling my Moto Guzzi SP 1000 Royal, a limited edition model produced by Coburn and Hughes to clear their stocks of the SP 1000 series one. It is basically an SP 1000 but with Dream Machine paintwork, Sigma side cases and rack, plus a King and Queen seat with the Royal logo. This bike is 99% original and untouched, with only a few nuts and bolts changed (I have the originals) and non-original horns (although they are period). The paintwork and chrome are in lovely condition, a credit to Dream Machine. The silencers are in great condition with no dents, although the baffles do rattle slightly like most Lafranconis of this period. Everything works, all electrics, brake lights, and wiring are in very good condition with all the original fuses. It starts easily and rides very well, with a sweet clutch and gearbox. The brakes could do with the original brake hoses changing to improve them, and the tool kit is present.
This is a two-owner bike from new with only 14900 miles showing, backed up with old MOT certificates and receipts. I also have the Guzzi owner's manual and the original bill of sale, showing the bike cost £2695, the most expensive bike in the Guzzi lineup at the time. The last time the bike was on the road was in 2006, and the tax disc is still on the bike.
I've had many classic bikes in my time, but never as original and in such good condition as this one. I suggest serious bidders get in touch to talk further, as I will have missed a few things. Thanks for looking.
eBay item number: 165998996734