1979 Kawasaki KH125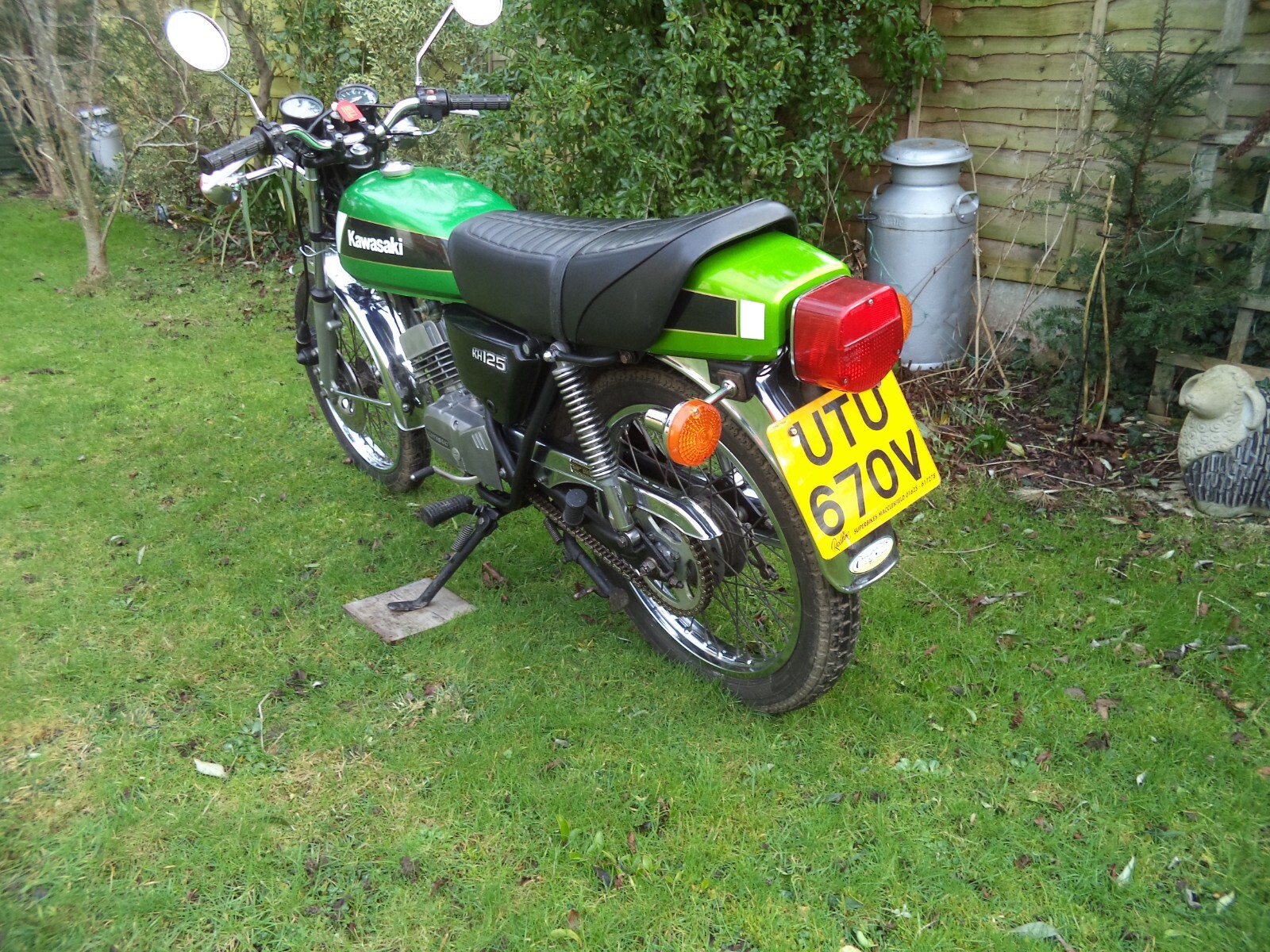 For Sale : 1979 Kawasaki KH125
This bike has had well in excess of £1,000 spent on it within the last few years with all receipts to prove in what is a a very comprehensive folder with emails and photographs of the work being undertaken which will be provided to the new owner along with the V5 and two motorcycle manuals.
The engine has been professionally re-built with all new bearings, seals, crank re-build, clutch plates etc etc and all the parts have been vapour blasted so it's squeaky clean.
The bike is classed as an Historic Vehicle so no tax or MOT to worry about.
It has not been run since the early part of last year so it would probably benefit from a service prior to use as, like all classic two stroke bikes, they don't like standing still for too long. It really needs using regularly which is why I'm selling it as I only covered around 20 miles on it last year.
I put some fresh fuel in this week and it and started 2nd kick so after a service / check over it should be good to go for the spring.
Bike is located in Alford, Lincolnshire but I may be able to deliver it for a fee.
Cash is much preferred but bank transfer at least 24 hours prior to collection is also ok.
Due to the age of the bike no guarantee or warranty is provided nor is one implied anywhere within this advert.
The bike will be sold as seen with no returns.
PS there will be two tailpieces provided to the new owner, the one currently fitted has the black & gold decals on and the one shown in the last photo does not but it is a better match for the tank colour – to suit you sir 🙂
Post expires: 15-02-2023