1979 Kawasaki Kh125 Mk1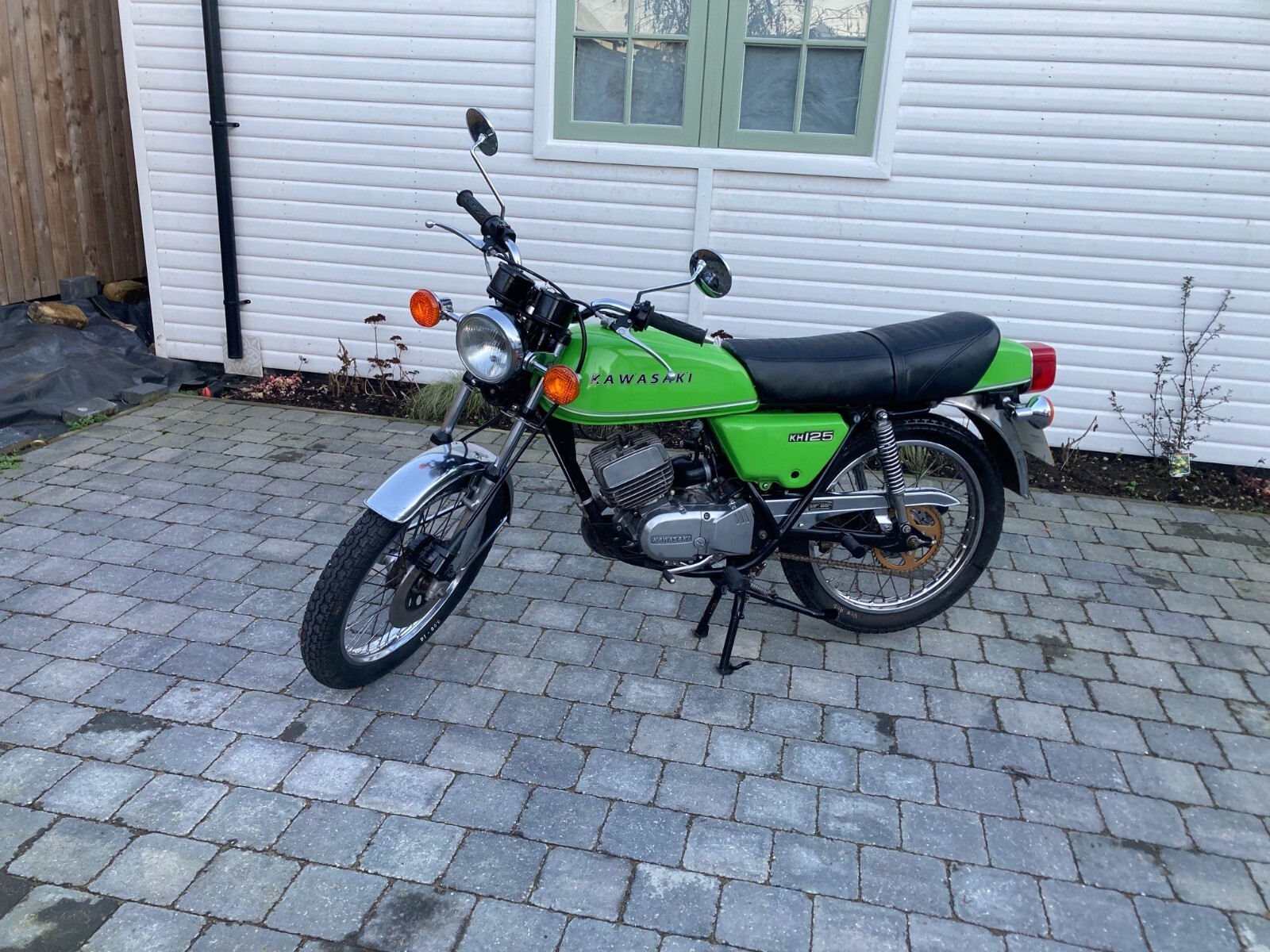 These MK1 Kawasaki KH125s are very rare in this condition. In fact I've searched for a good one for 30 years before I found and bought this.
It is good enough to be restored to showroom (concourse) condition.
I'm a hobby restorer and although that was my plan my circs have changed.
There is not one functional fault (runs perfect, lights, everything as it should be) but it's not perfect.
ST Electroplating in Bristol can certainly bring the chrome (which isn't bad) to new condition, even the exhaust. The front mudguard and rear rim have light corrosion on but again can be completely recovered to perfect.
There are spots of corrosion in places but its surface and not deep.
I've ridden it around this week and its great. Pulls well in every gear. Starts easily. The engine is really sweet.
Its an ideal project is you want to do a showroom restoration on a small rare bike.
Post expires: 03-02-2023