1979 Honda CX500 Very Good Condition Low Miles Tax Mot Exempt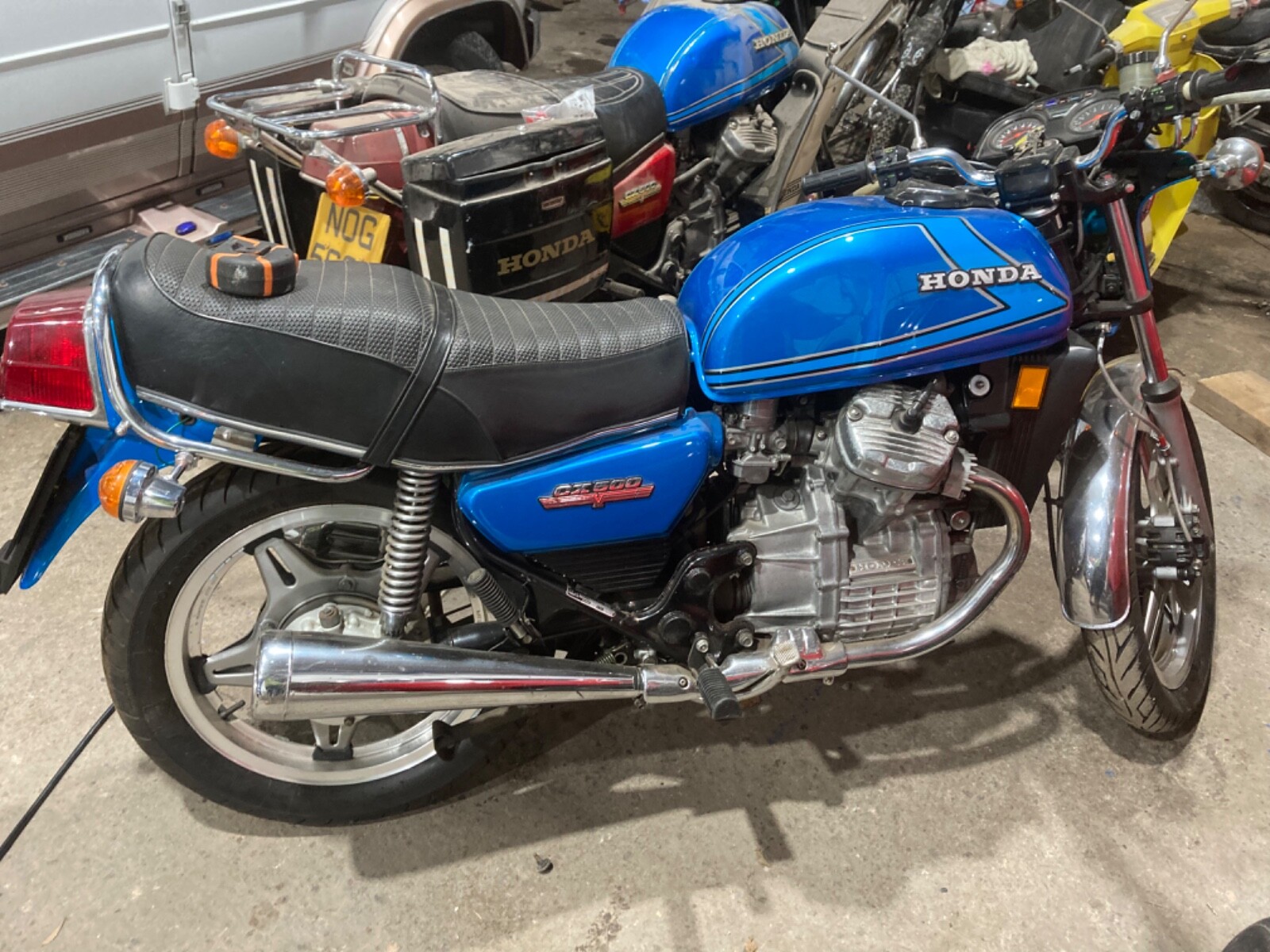 1979 Honda CX500 Very Good Condition Low Miles Tax Mot Exempt
Here i have my 1979 Honda cx500 that I bought few years ago after I passed my bike test this bike had previously been parked in try garage since the 90s and was a one previous owner bike. I had a professional bike restore the bike and spent a lot on it prob lot more than it's worth this said the bike was in very good original condition to start with. It had new tyres new battery all new brakes and lines tank was re sprayed and all other panels carbs taken off cleaned new oil and prob more. I took it for a mot and it flew through the mot tester commented on it being like a new bike.
Now the due to personal reasons I have not used the bike for well over a year I did have it running last year in about June and did try start it today it almost started but battery died so I'm sure it would run with a charged battery.
Now the only bad bit I can say it the bike was sitting on my drive on it's stand and for some unknown reason it fell over broke the end of the brake leaver and one rear indicator I did replace it but is sitting on a different angle to other side so might want tinkering with.