1979 Honda CR125 MX Restoration Project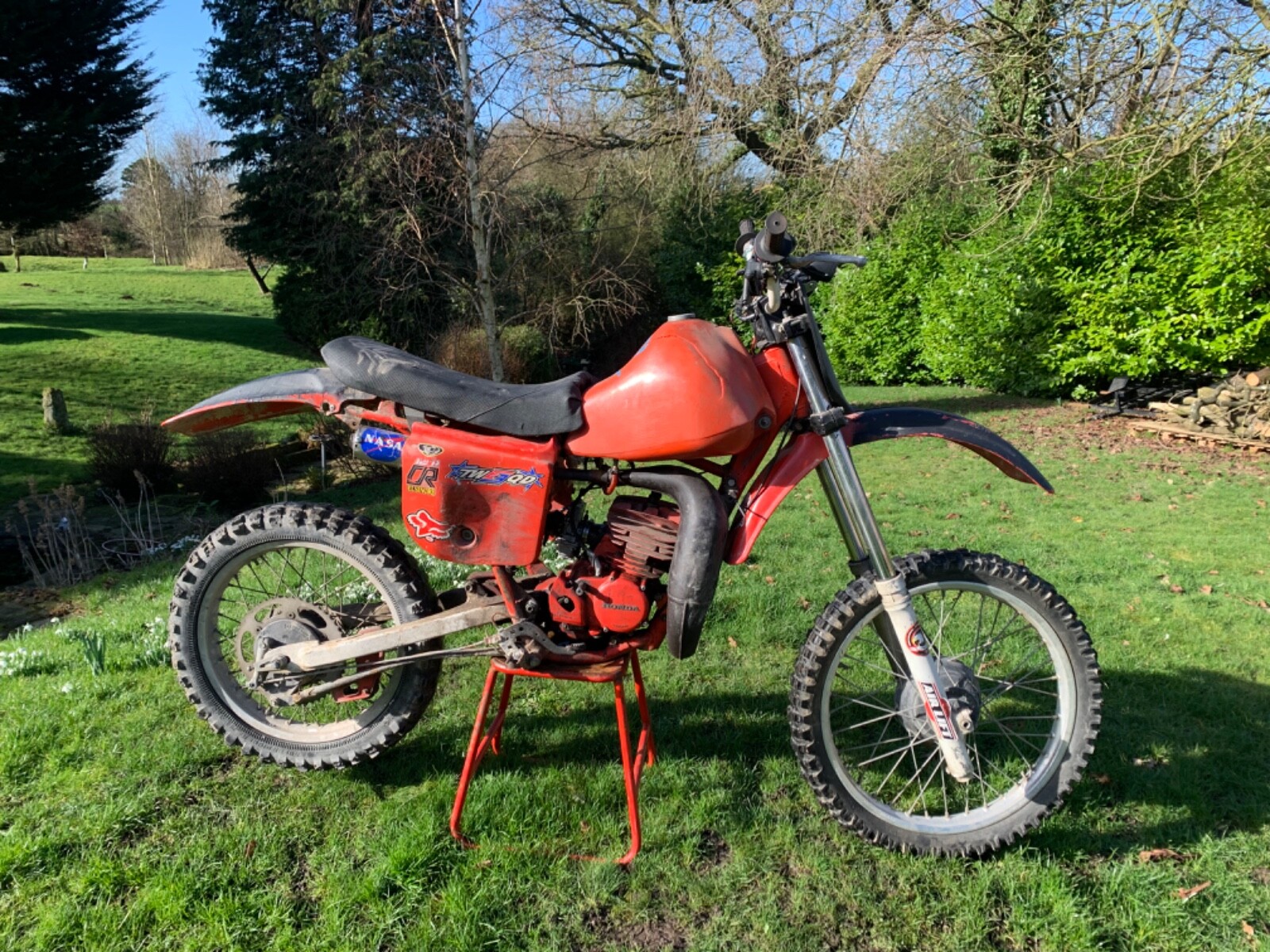 1979 Honda CR125 MX Restoration Project

1979 Honda CR125 project bike.
It's such a shame because these are lovely bikes.
The previous owner has made this a monoshock instead of twinshock. They have cut into the frame to mount the shock and have welded a bracket to mount the linkage at the bottom.
The motor does turn over and selects gears, but it makes a clunk which I suspect is due to the big end bearing collapsing.
Definitely a project or good source of spares.
Please feel free to ask any questions, and I'll do my best to answer them.
The bike is being sold as seen, with no warranty and is not returnable.
I can arrange delivery with a decent courier if you need it. You pay the courier directly, and just make sure I've been paid before he collects the bike for you.