1979 Honda CBX1000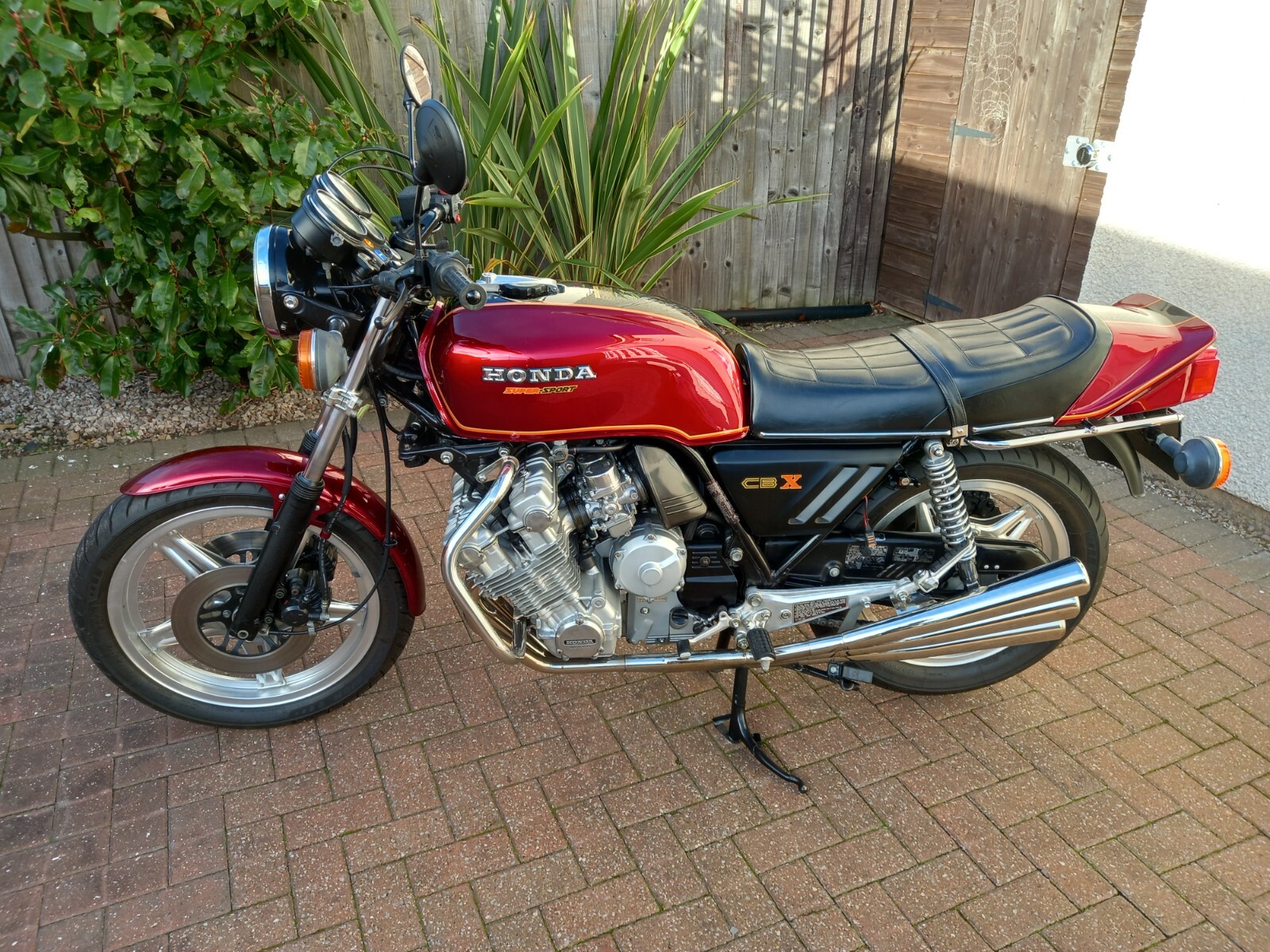 For sale is a 1979 Honda CBX 1000 in excellent condition with only 12086 miles. The bike is all original Honda apart from the paint work and exhaust. The bike was imported from the USA in 2013 and registered in the UK in 2021. It is registered as a historic vehicle and no longer requires an MOT or road tax.
The bike was in good condition when purchased, but the paintwork had faded and was freshened up by Ali Grant at Bike Paints in Cupar. The aftermarket 6 into 2 exhaust was replaced with a new 6 into 6 stainless steel exhaust from Pipemaster Exhausts in Australia, which sounds awesome.
The carbs were fully refurbished by CBX carb specialist Steve Gosine at CBXCARBS.CO.UK. Carbs were dismantled and underwent a complete ultrasonic clean, total refurbishment using high-quality Randakks CBX Master Rebuild kit and having all linkages/brackets coated for corrosion protection. Carb tops were slightly polished. The carbs were fully set up and balanced and returned to the bike.
Other work carried out includes installation of a new electronic fuel shut off valve, changing the high USA spec handlebars for a set of Euro spec bars, overhauling the brakes, changing the oil and filter, fitting new spark plugs, a new chain and sprockets, new tyres, a new battery, new oil cooler hoses, new Over Racing engine protection bars, new genuine Honda mirrors, and new shorter clutch, choke, and throttle cables.
The bike is being sold with no warranty and is not returnable. The seller can arrange delivery at the buyer's expense. Please contact the seller for a video of the bike running, which can be sent via WhatsApp.
Click Here to View on eBay