1979 Honda CB750 DOHC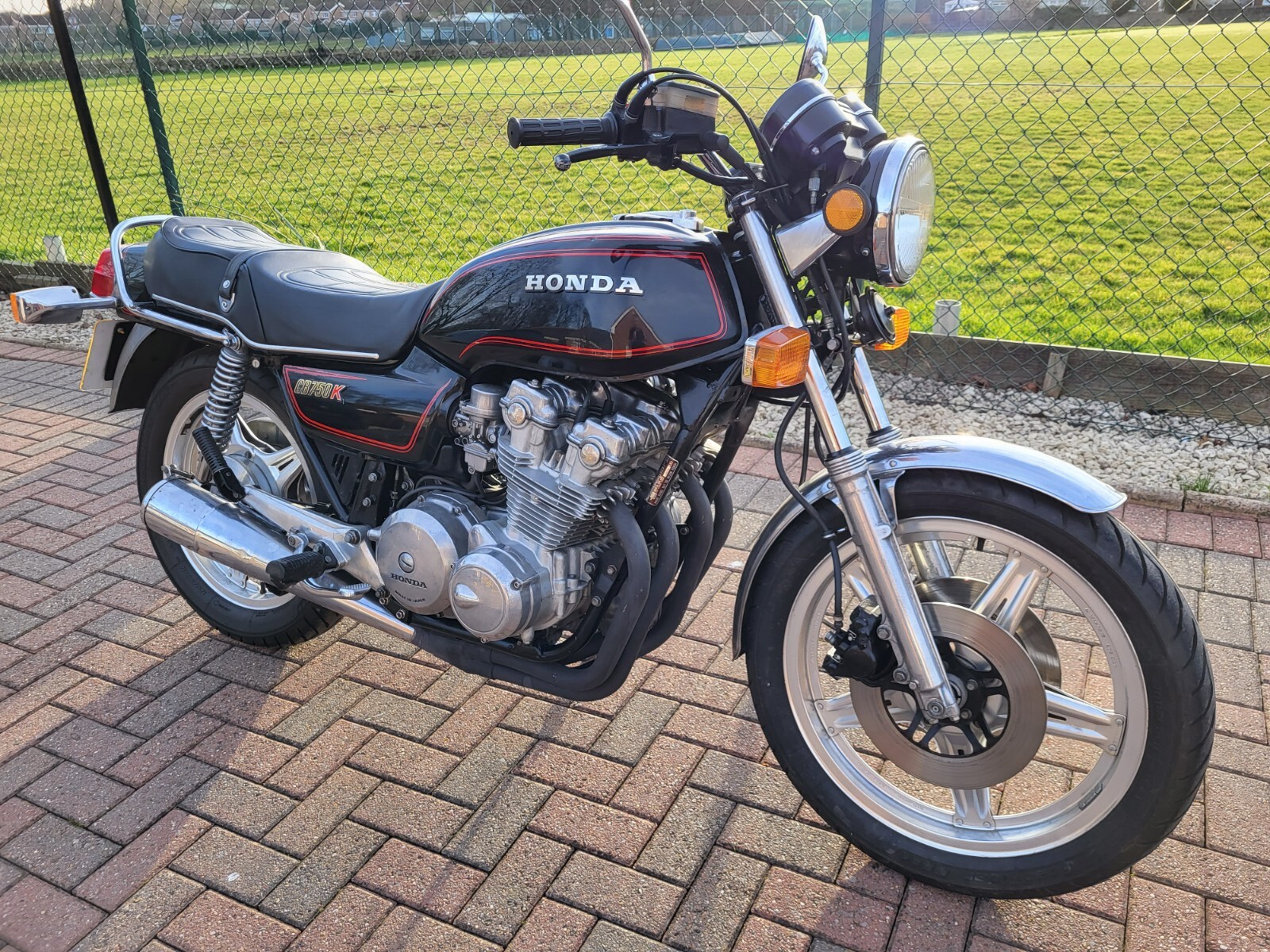 For sale is my 1979 Honda CB750 DOHC, a classic bike that is sure to increase in value. This particular model is especially sought-after as it was Honda's first DOHC engine.
This bike is a UK model, not an import, and is very original. Recently, it underwent a full major engine service and rebuild by a Honda expert at a cost of over £1000. All parts used were new Honda parts, with no OEM or third-party components. The service included decoking and cleaning of the head, replacement of the top chain and main cam chain, new cam guides/tensioner, oil, oil filter, plugs, and a full gasket set. The bike runs and drives perfectly, with a mileage of 32351 (137 miles after the rebuild).
The bike is in great condition for its age, with all chrome in working order. It has been well-maintained, with a clear waxoly spray applied each winter when stored in a dry location, and washed off with WD40 in preparation for the summer. It has a lovely sound and runs smoothly.
Please do not contact me if your intention is to modify the bike into a café racer, as it is far too valuable to be chopped up.
I also have a full spare engine and a part engine which I bought as spares, and would be willing to resell them at an extra cost.
The bike has a small dent on the tank, as shown in the pictures, but this can be removed for approximately £40 by a paintless repairer if desired.
The bike could benefit from a bit of polishing and dusting, as well as a minor carb tune to get it running at 100%, but it is already 99% there.