1978 Zundapp KS 175 Classic Two Stroke Motorcycle in Outstanding Condition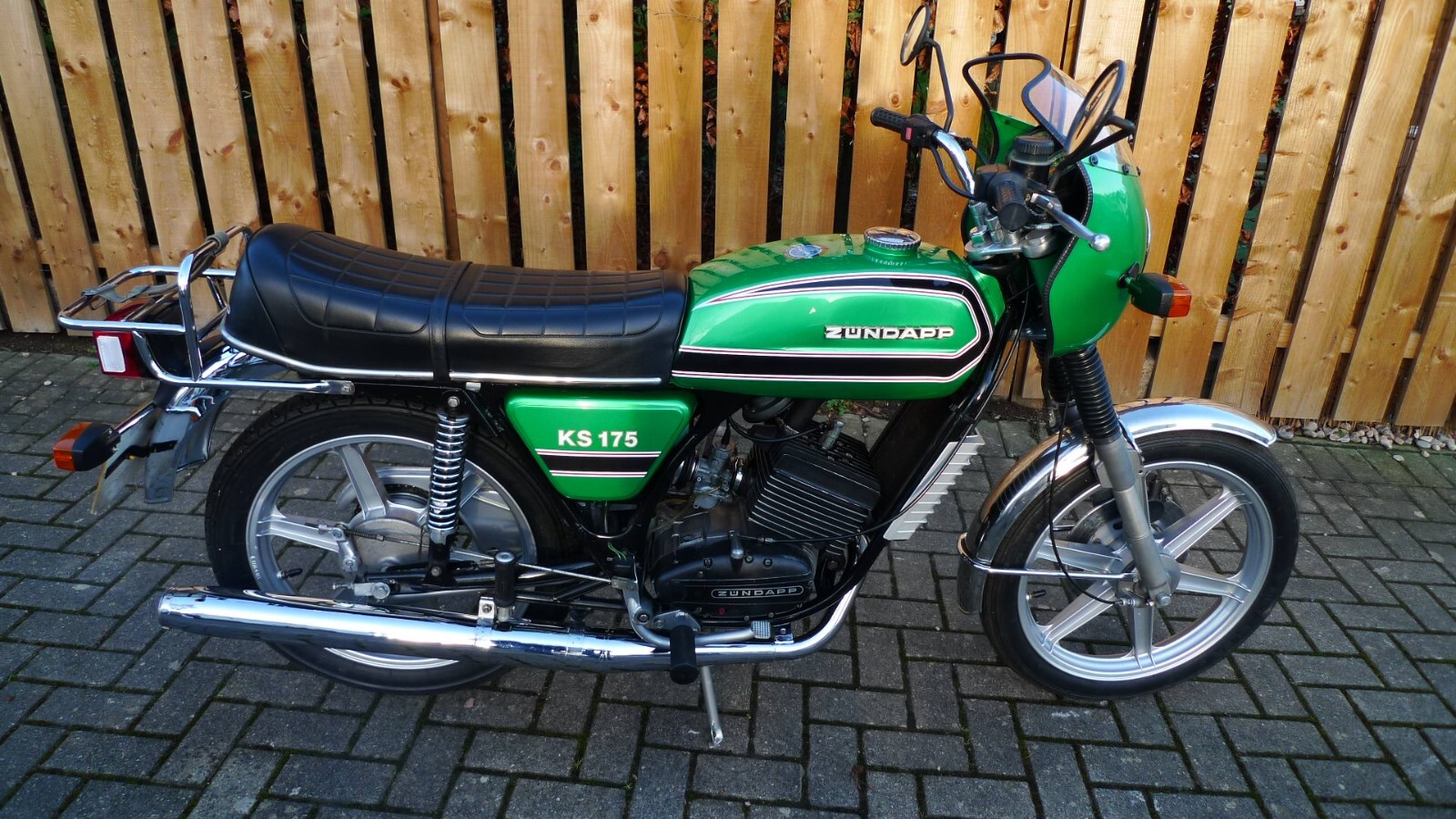 Built in Munich West Germany before the factory gates closed in 1984 this Zundapp KS175 (1978) single cylinder watercooled two stroke was up against the Japanese built motorcycles like the Yamaha RD250 and later LC.with 30+bhp 12v electrics, autolube systems and a cheaper sale price .
In comparison the Zundapp has 6v electrics, no neutral light or electric start,17bhp and you have to premix your oil with petrol at 50:1
However It is a quality built endearing motorcycle with good handling and brakes thanks to the standard components from Koni rear shocks, Grimeca cast wheels, brakes ,Marzocchi forks a good Bosch CDI ignition system.
Many owners have covered large mileages and the Zundapp still has a strong following on the Continent especially in Netherlands and Germany where most spares can still be sourced.
Post expires: 06-02-2023