1978 Yamaha RD250D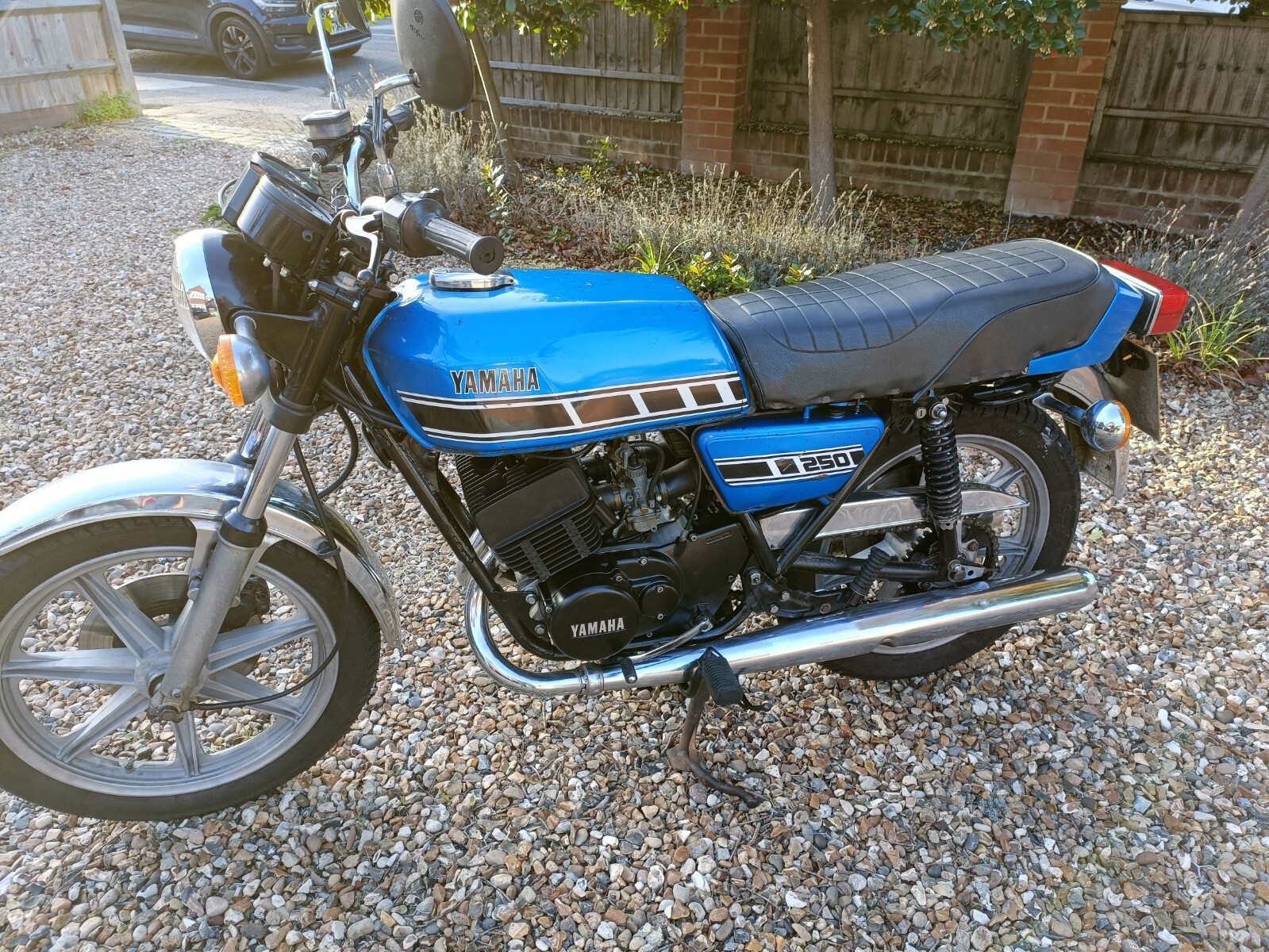 Up for sale is a 1978 RD250D, a UK bike from new with matching numbers. When I purchased it almost two years ago, the bike had been standing for a long time. I decided to completely rebuild the engine, and it now has a rebuilt crank with new rods, new main bearings, new labyrinth, and crankcase seals. Additionally, the engine was treated to new pistons and rings, along with a rebore. The engine now starts easily and runs well. I also had the generator rewound by Westcountry Windings, and it now charges correctly. The brakes have been rebuilt with new pistons and seals.
While the bike is mechanically sound, it does need attention in terms of cosmetics, as shown in the pictures. The paintwork is all original but has scratches and small rust patches throughout – let's call it patina. The chrome is poor everywhere, and the front mudguard has a hole. The exhausts are solid but have dull chrome. However, it does come with two almost new Metzeler tires.
This is an excellent project for someone looking to dive in and finish the cosmetic work, or it can be ridden as is. The hard work has already been done, making it an ideal restoration project. Please feel free to contact me to arrange a viewing or for more information.