1978 Yamaha Rd125 Dx
View on eBay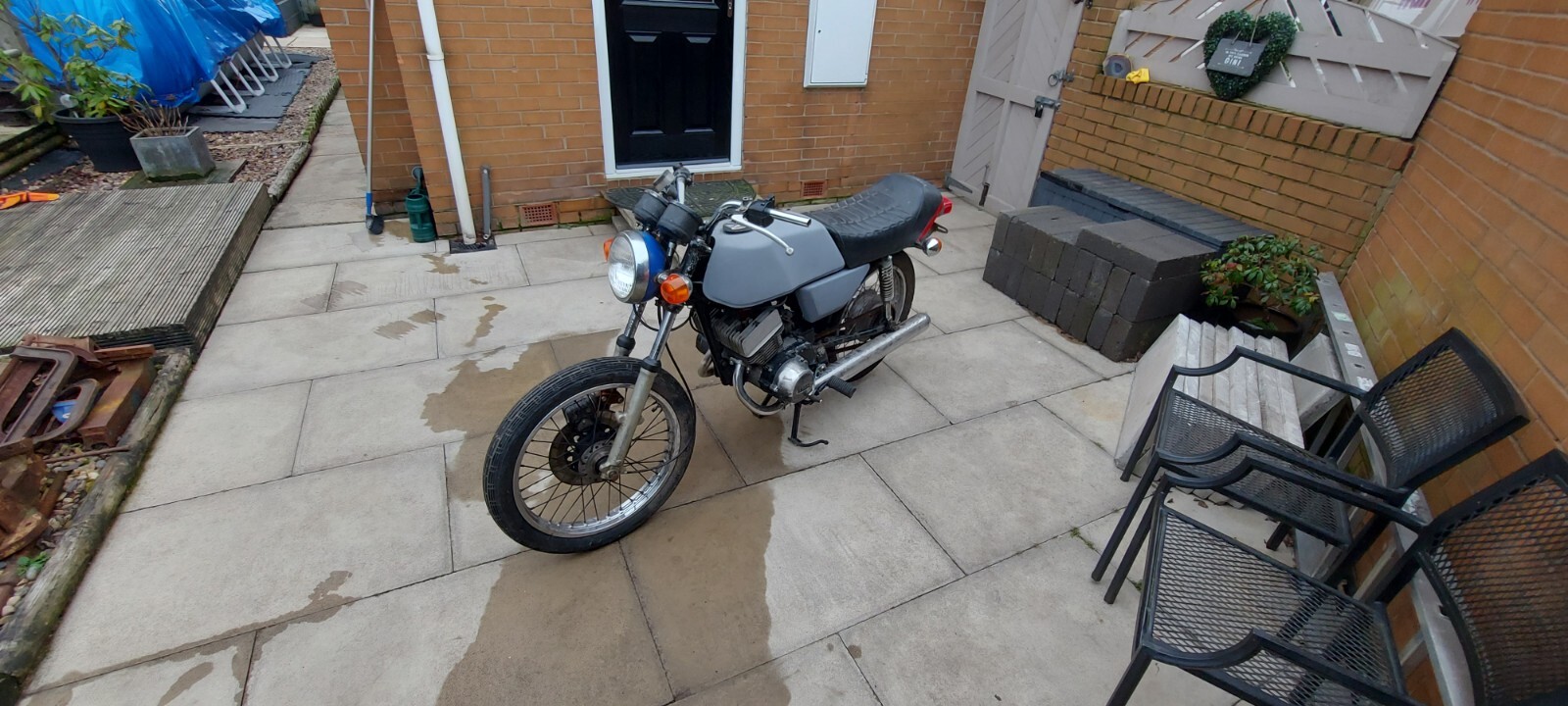 For sale is my 1978 Yamaha RD125DX. I bought it as my first bike, but it wasn't running and I was too impatient to fix it, so I got another (RX 100). It's been sitting in my garage ever since, for about 8 or 9 years. I don't have time to restore it, so I've decided to sell it. It comes with a box of spare parts that I got with the bike.
I haven't tried to get the bike running because I haven't had the time or enthusiasm I used to have, and there's no battery. I've just bolted a few parts back on to get it back together. It needs some work, including headstock bearings, a battery, welding the seat back on, a front mudguard, and sorting the wiring. These are just a few things I've noticed that need doing. The engine is an RD200.
I have the full V5, registered as a 125. The color on the logbook is yellow. If you have any questions, please get in touch. Thank you for looking, and I hope you make a bid. Cheers.
eBay item number: 185809993746