1978 Yamaha RD125 DX 1E7 Very Original Project 
View on eBay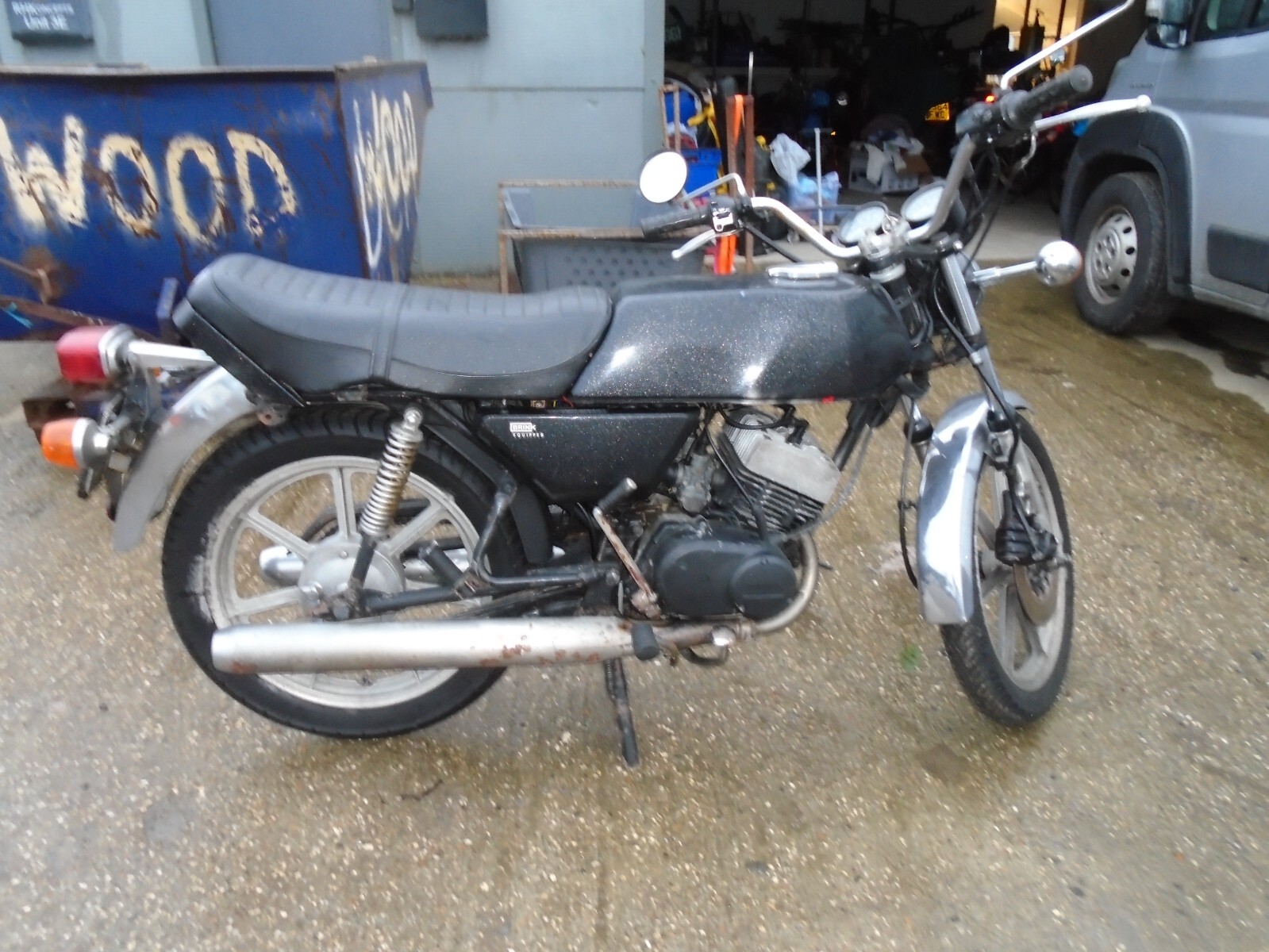 1978 Yamaha RD125 DX 1E7 Very Original Project 
This is a 1978 Yamaha RD125DX with matching numbers and a VIN of 1E7 2529**. It was imported from Switzerland and is in very original condition.
The bike turns over on the kickstart and all gears select properly. It comes with a box of extra parts, including a complete gasket set, two pistons, a genuine Yamaha coil, and more.
This would make a great bike to restore and is perfect for learners as it is learner legal. It is a decent project for a 45-year-old bike.
The bike is MOT and tax exempt, and comes with a NOVA letter. If needed, we can help and advise in registration.
Viewing is encouraged and delivery can be arranged at the buyer's expense. Payment can be made via cash or bank transfer.
eBay item number: 304830647841