1978 Yamaha DT250E Unregistered US Import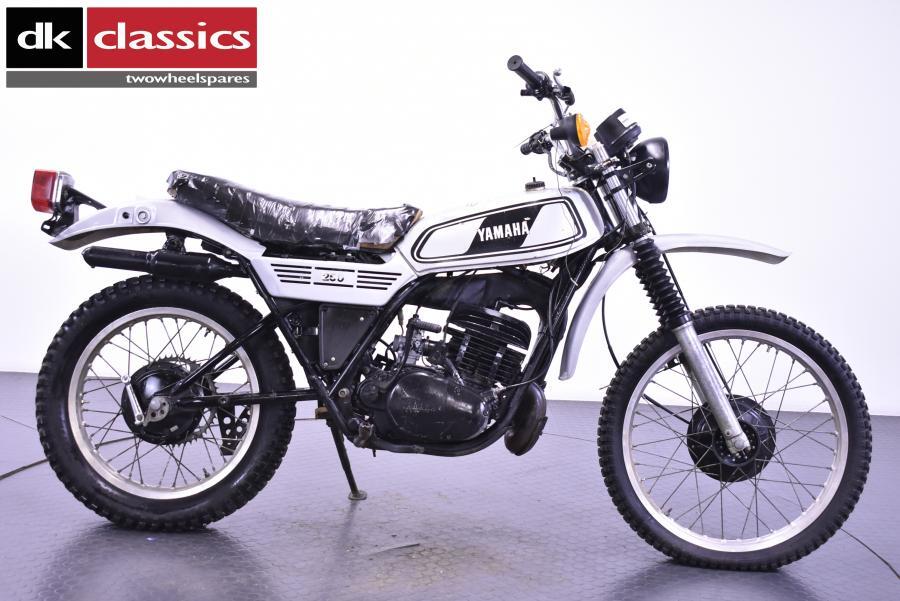 1978 Yamaha DT250E Unregistered US Import 
This 1978 Yamaha DT250E is a highly desirable motorcycle due to its tax and MOT exemption. It has recently been imported from North America where it has been kept in dry storage for many years, helping to maintain its youthful appearance. Although the advertised mileage of 4105 cannot be confirmed, the bike is in good condition overall with some missing, damaged, rusty, and non-standard parts.
The wheels appear straight with clean alloy rims, good hubs and brake plates. The forks and yokes look straight, and the taillight assembly and instruments are in good condition. The paintwork is slightly faded but solid, and the fuel tank is clean inside. The original exhaust is solid, and the seat base is in good condition. The engine is cosmetically clean, turns over nicely off the kickstarter, and has compression. It has been briefly started with easystart spray but the fuel system and carb will require attention.
If you require further information, more pictures, or are bidding on parts that cannot be seen in the pictures, please contact us.