1978 Yamaha DT125 Unregistered US Import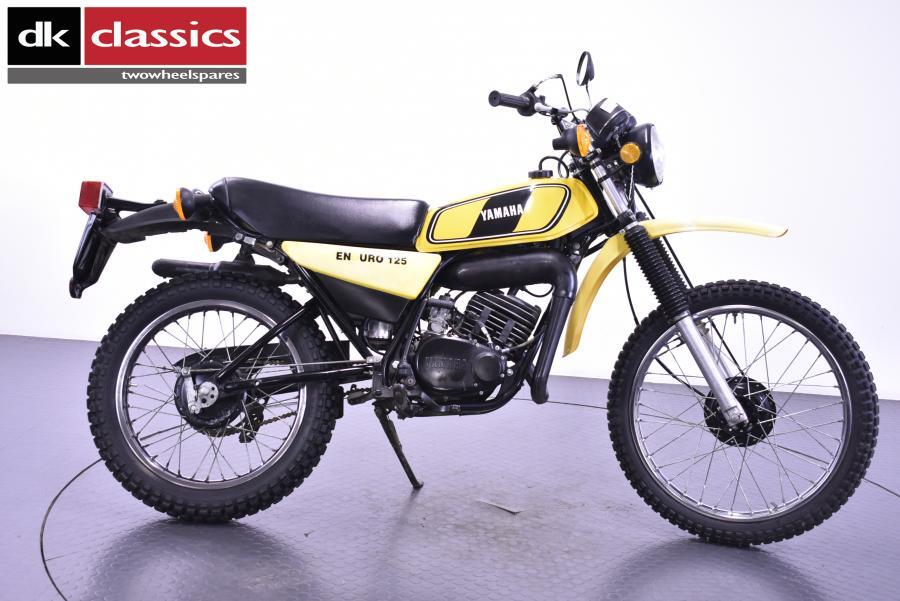 As you can see this bike has a few parts missing – Rear footpegs and hangers being the most obvious. We also noticed; there are a couple of large shallow dents in the top of the tank, the tank is grotty inside and the rear mudguard is broken.
But now for the good news……… The wheels are straight with nice clean chrome, good hubs and working brakes. The forks and yokes look straight, the gators are intact but the top of the forks are pitted. The tail light assy is good as are the headlight and bowl. Instruments and switches look ok. The carburettors are free sliding off the twist grip. The paintwork is damaged where the dents have formed. The indicators are tidy. The chain guard is tidy. Front mudguard is solid. The standard exhaust is solid. The engine is cosmetically clean. We have had it firing/running & revving using an auxillery tank to bypass the mucky tank and feed fresh fuel into the system.