1978 Rare BMW R100SRS 980cc Air Cooled Twin Motorsport Light Restoration Project
View on eBay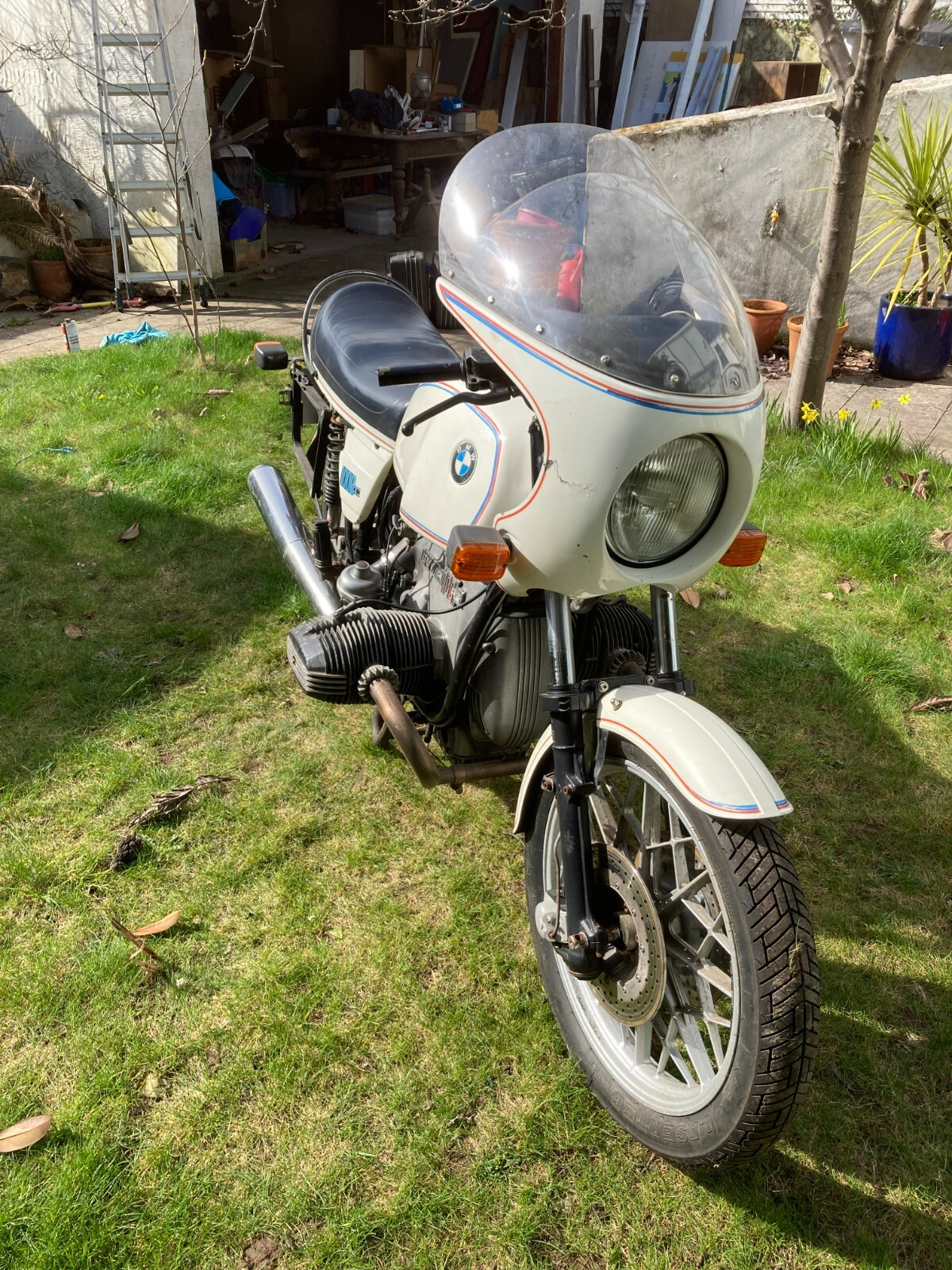 1978 Rare BMW R100SRS 980cc Air Cooled Twin Motorsport Light Restoration Project

This is a 1978 BMW R100SRS motorcycle that the owner is selling. The bike has been in their possession for 8 years and has been used for commuting and holidays in the past, but has not been used for the last 3 years and needs some work to get it roadworthy again. The owner bought a new battery but found that it was shorting out, and suspects it may be the rectifier causing the issue. They don't have the time to fix it and need to make space as they are moving house.
This particular BMW R100SRS is a limited edition model, with only 60 ever built. The story goes that they were originally built for the Australian police force, but were later stripped and sold as a limited edition with Motorsport livery. The bike has some unique identifying features, such as a blue seat cover, chrome crash bars, blue rear brake reservoir hose, and an Australian type approval plate on the swinging arm.
The bike is complete and comes with the chrome crash bars, tool tray, and seat hump tray (not shown in photos). The engine is in good order and the owner guarantees this, although they cannot start it now due to the electrical issue. The engine and frame numbers match. Brembo discs and Goodrich braided hoses were fitted around 5000 miles ago.
To get the bike roadworthy again, the electrics behind the generator cover need to be sorted out and the brake master cylinder needs to be installed. The owner also recommends installing petrol filters, new grips (which come with the bike), and checking and tightening everything, servicing the brakes, and changing the oil and filter (a new filter comes with the bike).
The bike has original paintwork, which is spotted with rust on the tank, and a small crack in the fairing where it fell over. The glass on the rev counter is also missing.
The owner is selling the bike through an auction and invites bids.
eBay item number: 256022326736