1978 Kawasaki KZ650B Unregistered US Import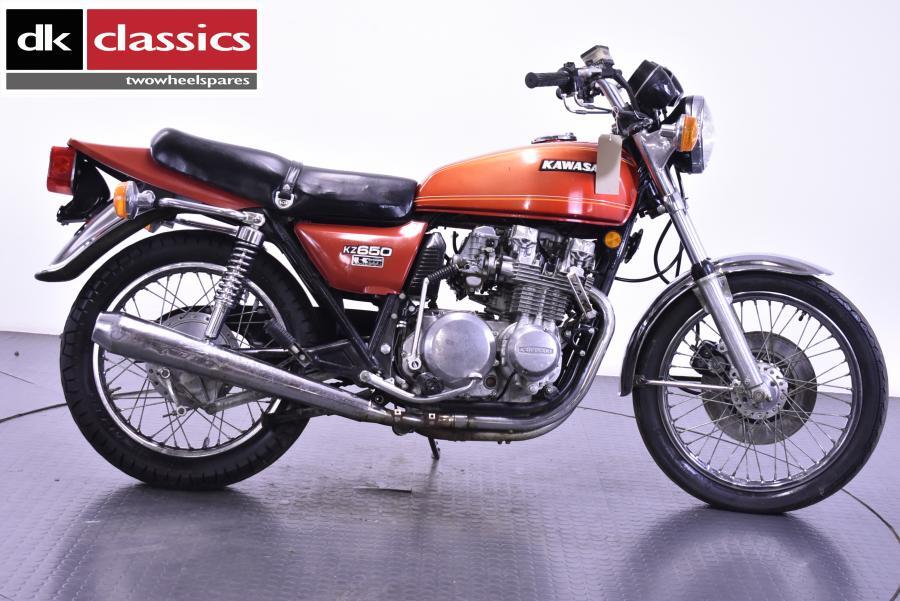 This is the actual bike you are bidding on – Not library pictures. The wheels look straight with fairly clean chrome rims, good hubs & brake plate. Forks & yokes look straight with useable chrome. Mudguards are both solid. Taillight assy is solid as are the headlight & hangers. Instruments & switches look ok but idiot lights are held together with black tape. Carburettors are free sliding off the twist grip.
Paintwork is faded but solid, fuel tank is in need of a good flush clean inside. Exhausts are original & appear to be solid. Seat base is in good condition throughout. Chain guard is tidy as is the grab rail. The engine is cosmetically quite clean, it turns over nicely off the kick starter – sounds/feels great & has compression BUT BEST OF ALL when we hooked it up to a good battery & fed it fresh fuel from a dummy tank, gave it a few prods it fires, starts, runs & revs but it is obvious the carbs need attention.