1978 Honda CB750K
View on eBay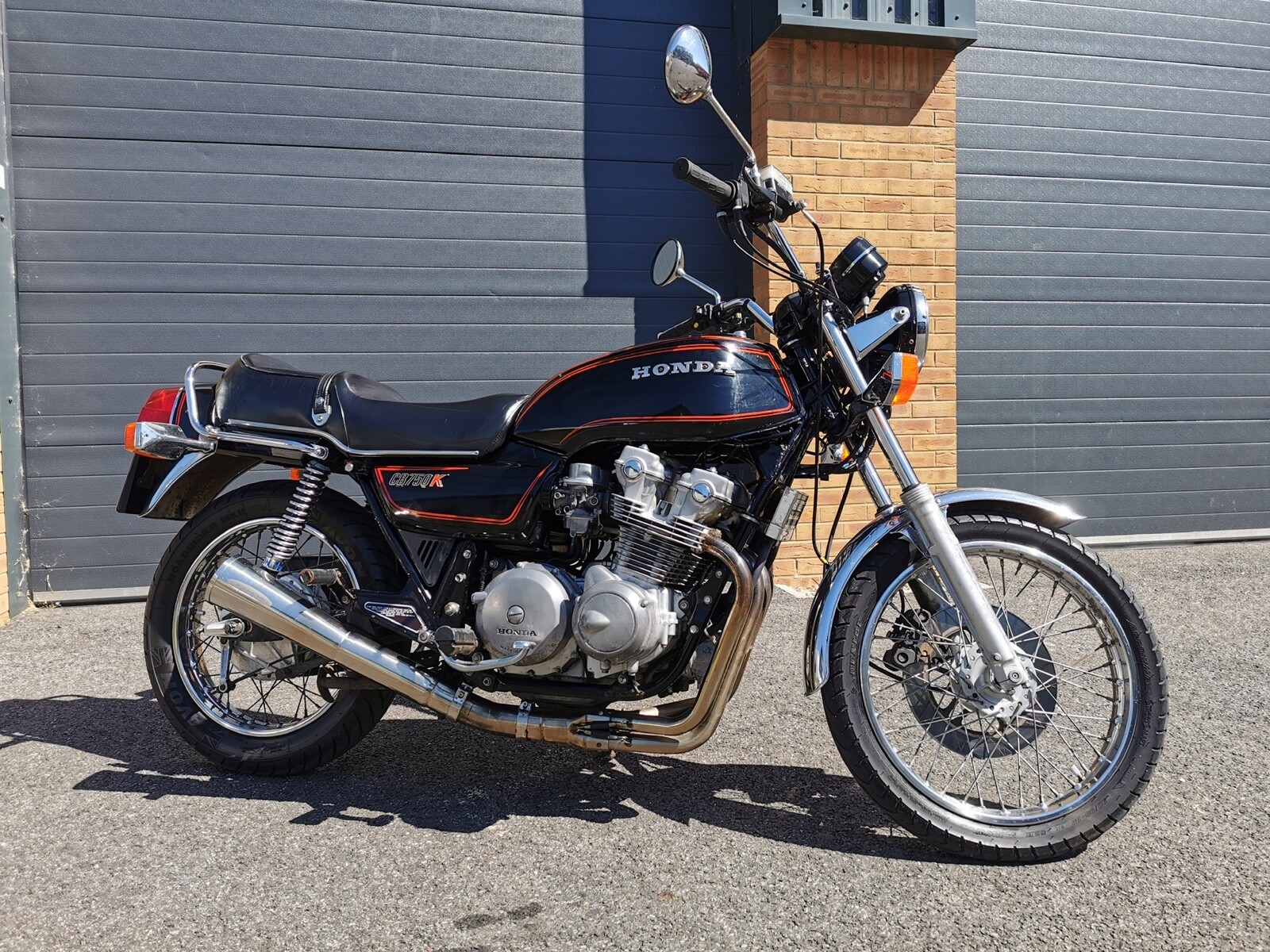 I am selling my 1978 CB750K. The bike was originally from Iowa, USA, and was imported into the UK in 2014 by the previous owner. I am the second registered keeper and have owned it since 2020.
The bike is in original condition and has covered a believed genuine 23,000 miles. The only upgrade is the stainless steel exhaust system, which was fitted by the previous owner and sounds fantastic.
Since owning the bike, I have carried out a full service, had the carburettors ultrasonically cleaned and rebuilt, fitted new spark plugs and leads, and had the seat recovered. It starts and rides great and I completed a 500 mile trip to France on it last summer. A new rear tyre was also fitted last year.
The bike is MOT and tax exempt and located in Swanage, Dorset. I am selling for a genuine reason.
Please let me know if you have any questions.
eBay item number: 225475316739