1978 Honda CB750 K8 SOHC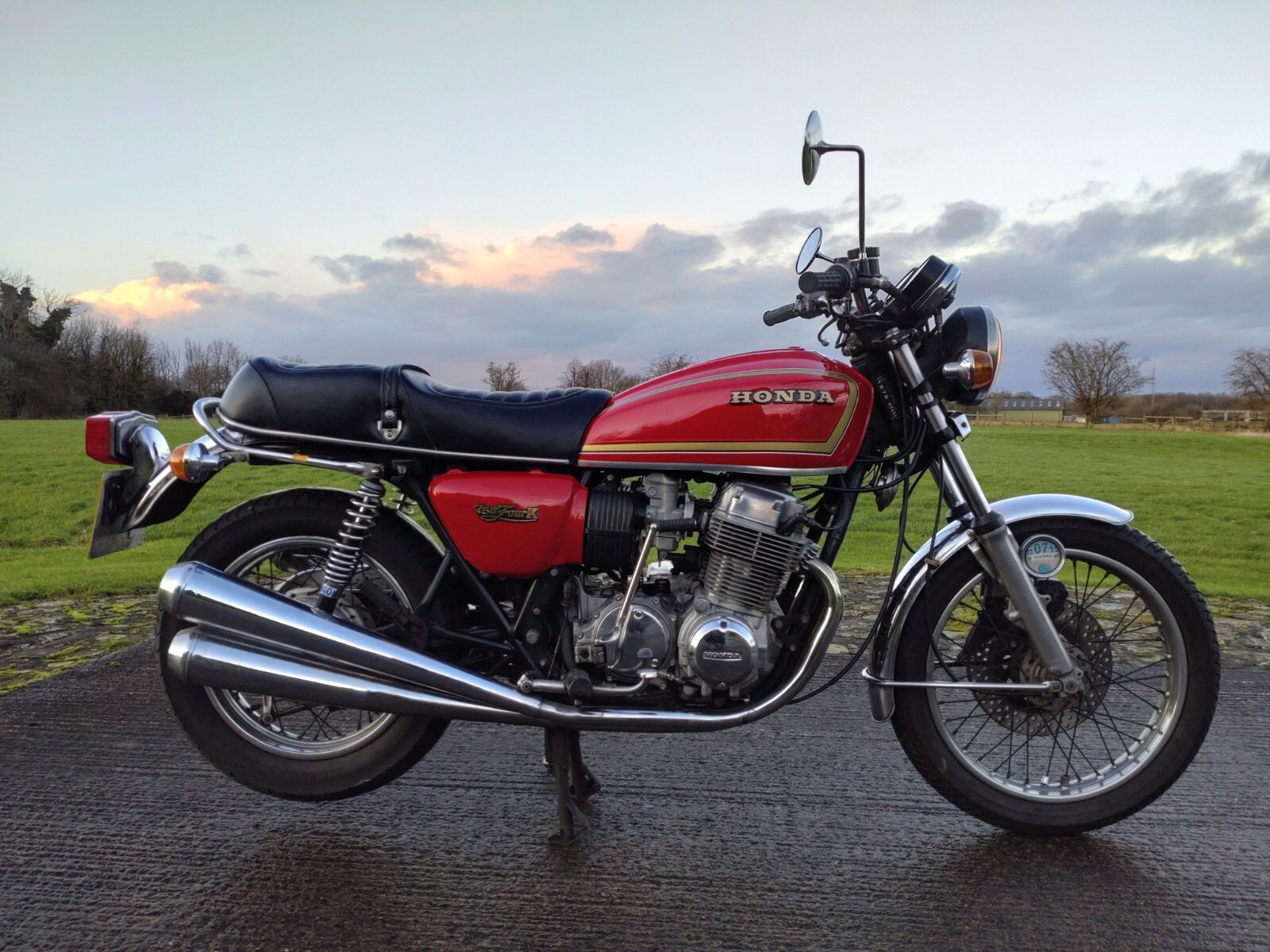 A little about myself, my names Ross and i have been restoring classic motorcyles for 20 years. Classic Motorcycle restoration is my full time occupation and i work at Ride and Restore motorcyles in Adlington Cheshire. Go check out our work on instagram or the web rideandrestore.com
Now you know a little about me, more about the bike itself. The bike was originally imported from the states in 1997 and has had 5 previous owners. During its time in the UK the bike has been well maintained and has a stack of service history and old MOT certificates, including full top end rebuild including cam chain tensioner at 52000 miles.
I have added to the up keep of this well loved CB750. Below i outline the work i have carried out to bring this stunning classic back to presentable and mechanically sound form.
Upon purchasing this CB750 the bike itself was looking a little sorry for itself and was running a little lumpy. Like many an old motorcycle the fueling was the route cause of the problem. When i inspected the tank I noticed the inside of the fuel tank was suffering from the dreaded rust, which is common place with classic motorcycles of this era. I purchased a new tank that is clean and rust free. Next the carbs where completely stripped, vapour blasted, ultrasonically cleaned, rebuilt with all new gaskets seals and hardware. The starter clutch springs and rollers where also replaced. Fresh oil and filter where also changed. The bike now runs and rides spot. The engine is sweet, revs, rides and idles as should.
Aesthetically the bike needed a bit of love to give it a new lease of life. I fully stripped and painted the new tank and side panels. I added fresh decals to the tank and repainted the tank badges and added new side panel badges. New chrome mouldings where also added to the tank. To complete the bike I have added a genuine Honda CB750 seat from that era and it is in good condition for its age. New mirrors have been fitted. The chrome on the exhausts is in good presentable condition for its age with a nice age defined patina. Chrome on mudguards is in good condition.
Other additions to mention. The previous owner has added Hagon shocks and a drilled front disc which aids the front brake no end.
I have been as honest as i can be about the CB750 and in my view this is a great useable classic CB750 SOHC. I am sure the prospective buyer will be delighted with this well maintained, sympathetically restored and fast appreciating classic Honda SOHC.
Tax and MOT exempt.