1978 Honda CB 750 K7 UK BIKE
View on eBay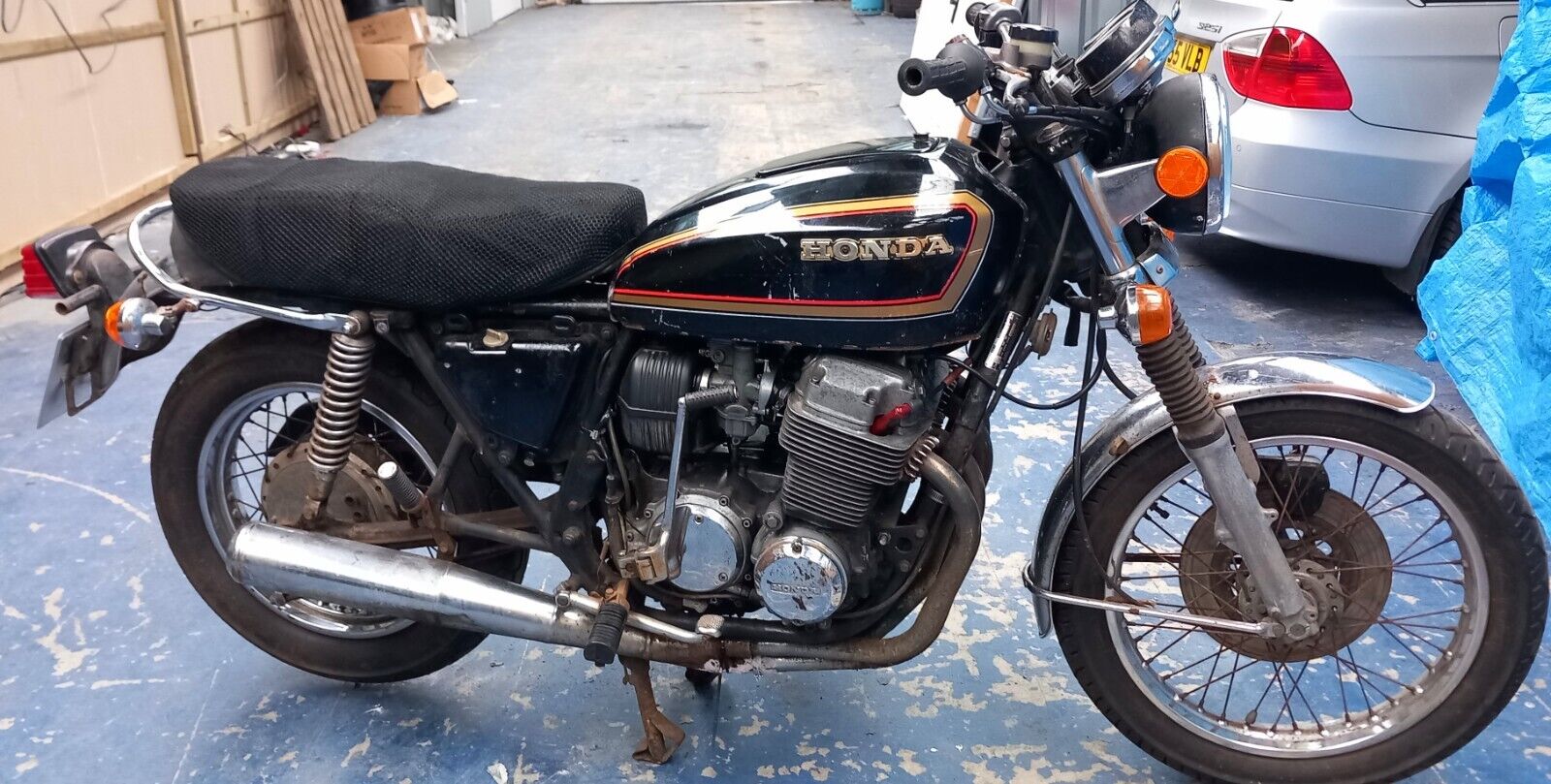 1978 Honda CB 750 K7 UK BIKE

Honda 750 K7 1978 UK Registered Bike
For sale is a 1978 Honda CB750 K7, which is a UK-registered bike with a V5 in the current owner's name. Unlike many CB750s on the market, this is not a cheap import from the US and is therefore more sought after. This bike starts from both the electric start and kick start, and the engine runs and goes through the gears, although the gear changes are a bit clunky/sticky. A video of the engine and gears in operation has been uploaded to the listing. A new battery has been fitted and is included in the sale.
However, the bike will need a thorough check of the engine, gears, and brakes before riding, as it is running rough and the carburettors produce a leak, likely due to the float sticking. The exhaust has been patched and will need replacing. The chrome wheels, mudguards, and other chrome parts are rusty and show signs of aging, as do the frame and panels. The fuel tank and seat will need securing properly, although the tank appears surprisingly clean inside. The bike is missing two side panels, and the instrument lights cover is also missing.
The bike is sold as seen with no guarantee or warranty given or implied, and the winning bidder is bidding to buy the bike, not to come and haggle or test ride it. The bike will need to be collected on a trailer or van, and the brakes will need checking and servicing. The seat is not the correct seat and will need modification or replacement. The winning bidder must be a UK bidder who will collect the bike in person and pay cash on collection. Delivery is not offered, and the bike is located in East Kilbride, Scotland.
This is a project bike that will require restoration or work on the engine to get it running properly. The auction will run until the end, and any interested bidders are welcome to see the bike prior to the end of the auction by booking in advance. The seller has been using eBay for 18 years and has 100% positive feedback.
eBay item number: 304846341812