1978 Honda 400/4 Running Project Spares Or Repair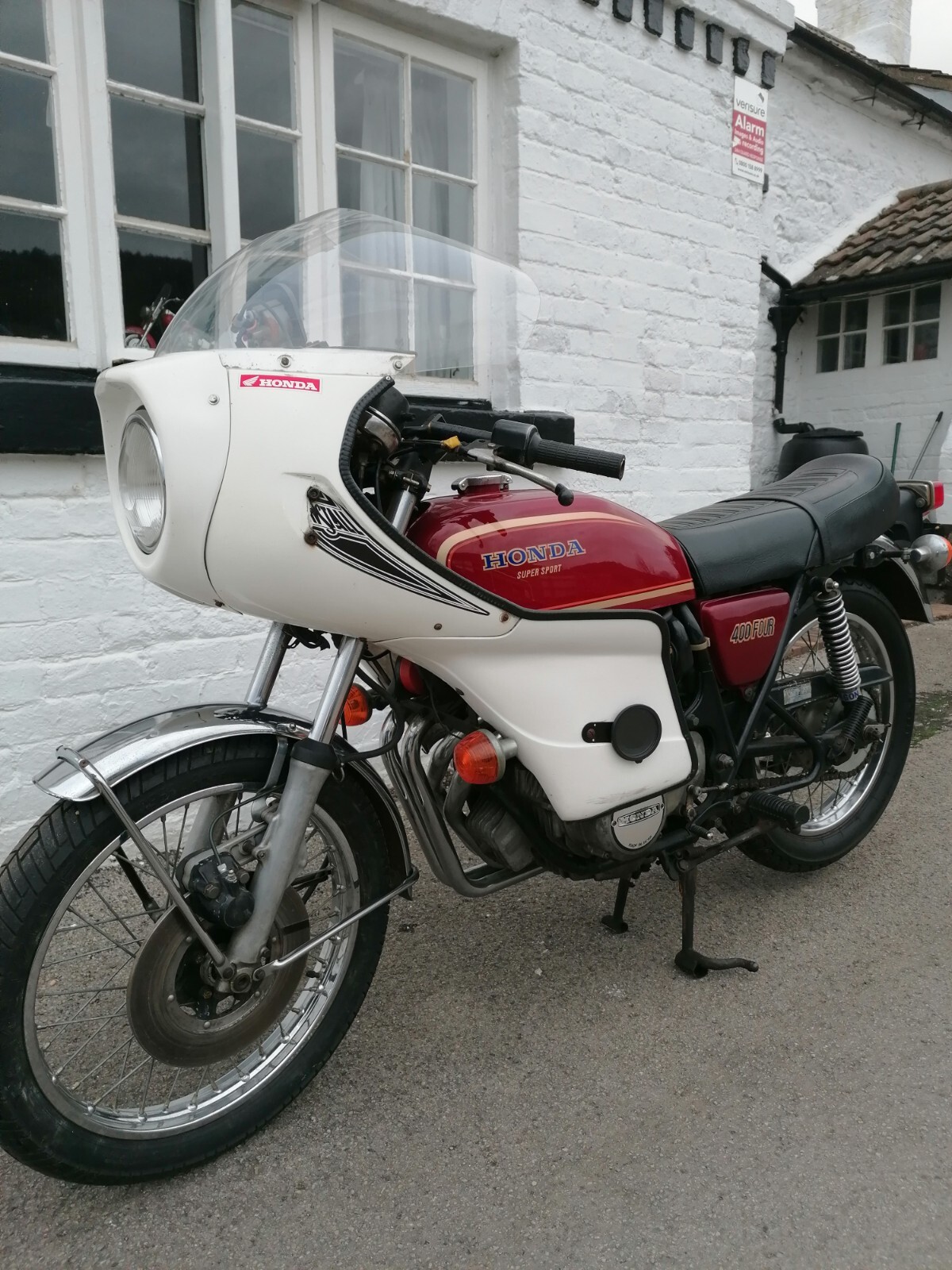 Honda 400/4. 1978. 2 owners from new. 1st owner having had this bike for 25 years! Had period mods, including Dunstall fairing (which does have a cracked screen). Drop style handlebars and a Four into one Marshall exhaust. Chrome work appears all original and is in pretty good condition for its year. Side panel sadly missing on the righthand side. New battery fitted. Petrol tank is dent free and paintwork is very good. Tyres, have good tread but are cracking on the side walls. This bike is on the button and runs well, but has the usual slight timing chain rattle on idle. No smoke or unusual noises. Rides well but to be honest would benefit from some replacement clutch plates as on verge of slipping. Mileage is showing 37,111 miles and does appear to have the original clocks but no guarantees there.
It is now tax and mot exempt, but needs registering as historic. This bike, is been sold as a running project or spares or repair as needs some tlc as can be seen from the pictures.
Post expires: 06-02-2023