1978 Harley Ironhead Sportster 1000
View on eBay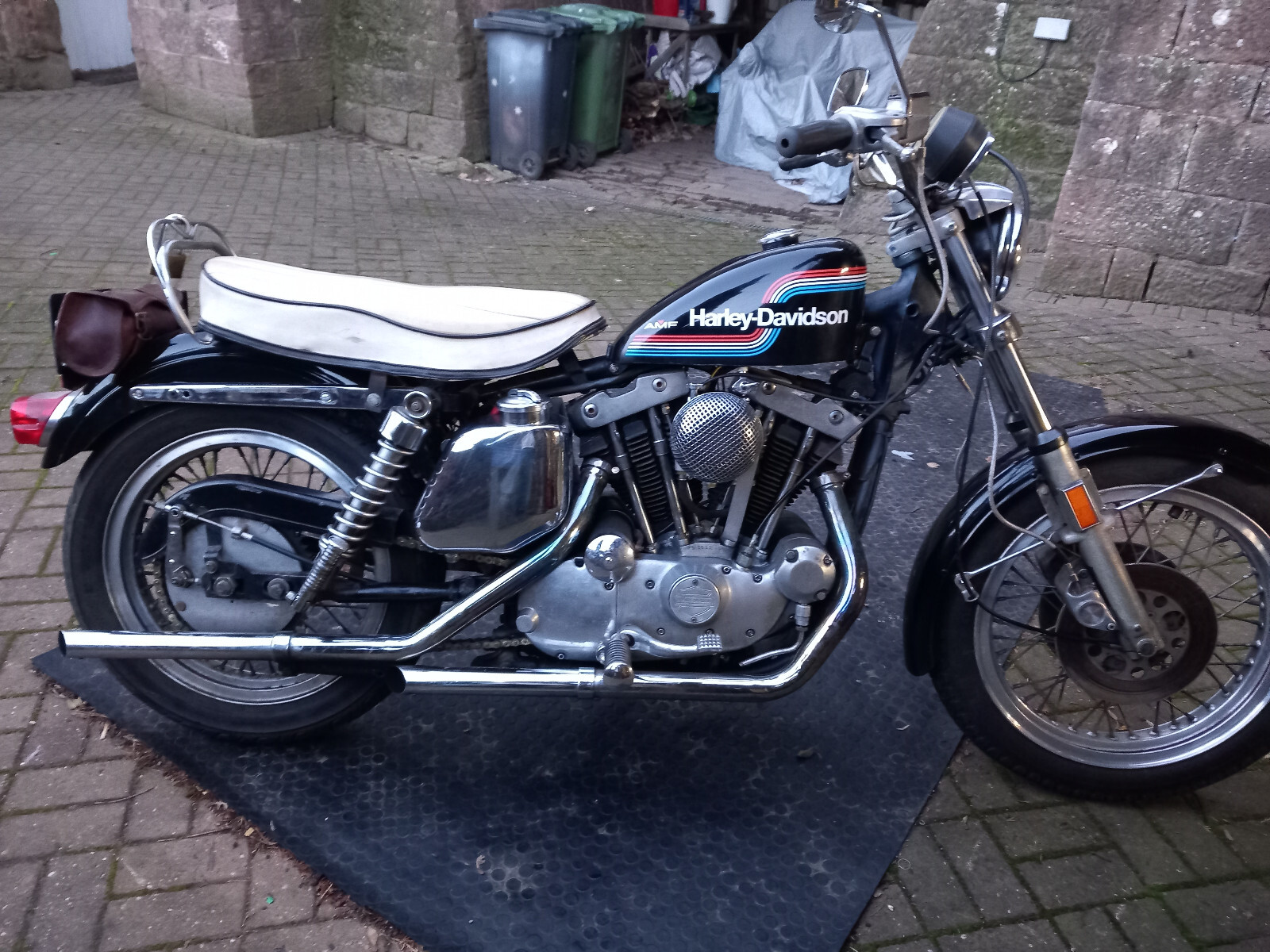 1978 Harley Ironhead Sportster 1000
Harley 1000 Sportster 1978 with only 26,476 miles on the clock. I've owned it since October 2021 but have only ridden it locally. Tax and MOT free, with V5 in my name and matching numbers.
The bike is in original and full working order, unlike most which have been modified. I've made some improvements such as new master cylinder, stainless lines, pads, bushes, and a good clean-out, resulting in better brake performance. I also replaced the front tire, headlight reflector, rubber, and installed an LED bulb.
Other work includes replacing all the seals and washers in the pushrod tubes, relining the rear brake shoes, replacing the rear chain, and brake cable. Last year, the starter shaft broke, and I took the opportunity to replace the starter relay and solenoid at the same time.
It comes with an aftermarket S&S copy carburetor installed, but I rebuilt the original Keihin carburetor, which comes with the bike. It also has an aftermarket oil filter kit and uprated dynamo. I added baffles to the straight pipes.
The bike doesn't have any indicators, but I have earlier buddy seats with original covers, another earlier seat, and a solo seat. I replaced the lower bars with stainless ones, but the original bars come with the bike.
Collection is from my house near Ross-on-Wye. You could ride it home without any problems.
Please note that I am not interested in any swaps.
eBay item number: 304839438458