1978 Harley Davidson Ironhead Chopper Project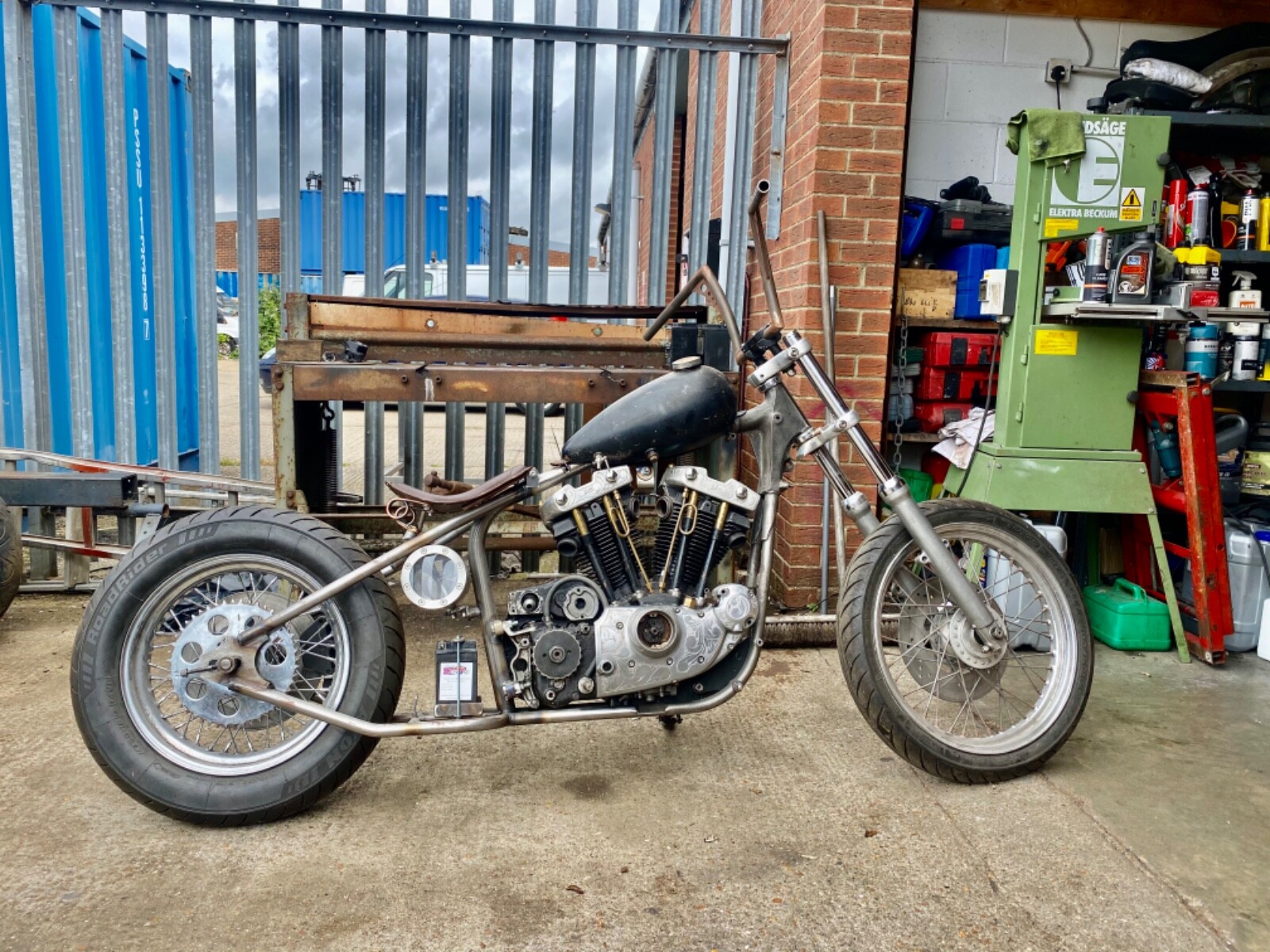 Harley Davidson Ironhead Chopper Project.
1978 Harley-Davidson Ironhead Chop
Hi. Unfortunately due to an injury that has left me useless for a good few months I have to sell my Ironhead chopper project.
It will make for a beautiful old school chopper when finished.
It is a 1978 so tax and mot exempt. The top end has been stripped, checked and rebuilt and is all good. As you can see all the engine cases have been hand engraved back in the day along with other bits.
It has the original frame but has been very nicely hardtailed.
Most things with it to complete it and include an S&S carb and air cleaner, slash cut exhausts etc.
This is going to make a very special chop when finished and I'm gutted to have to let it go.