1978 AMF Harley Davidson SX250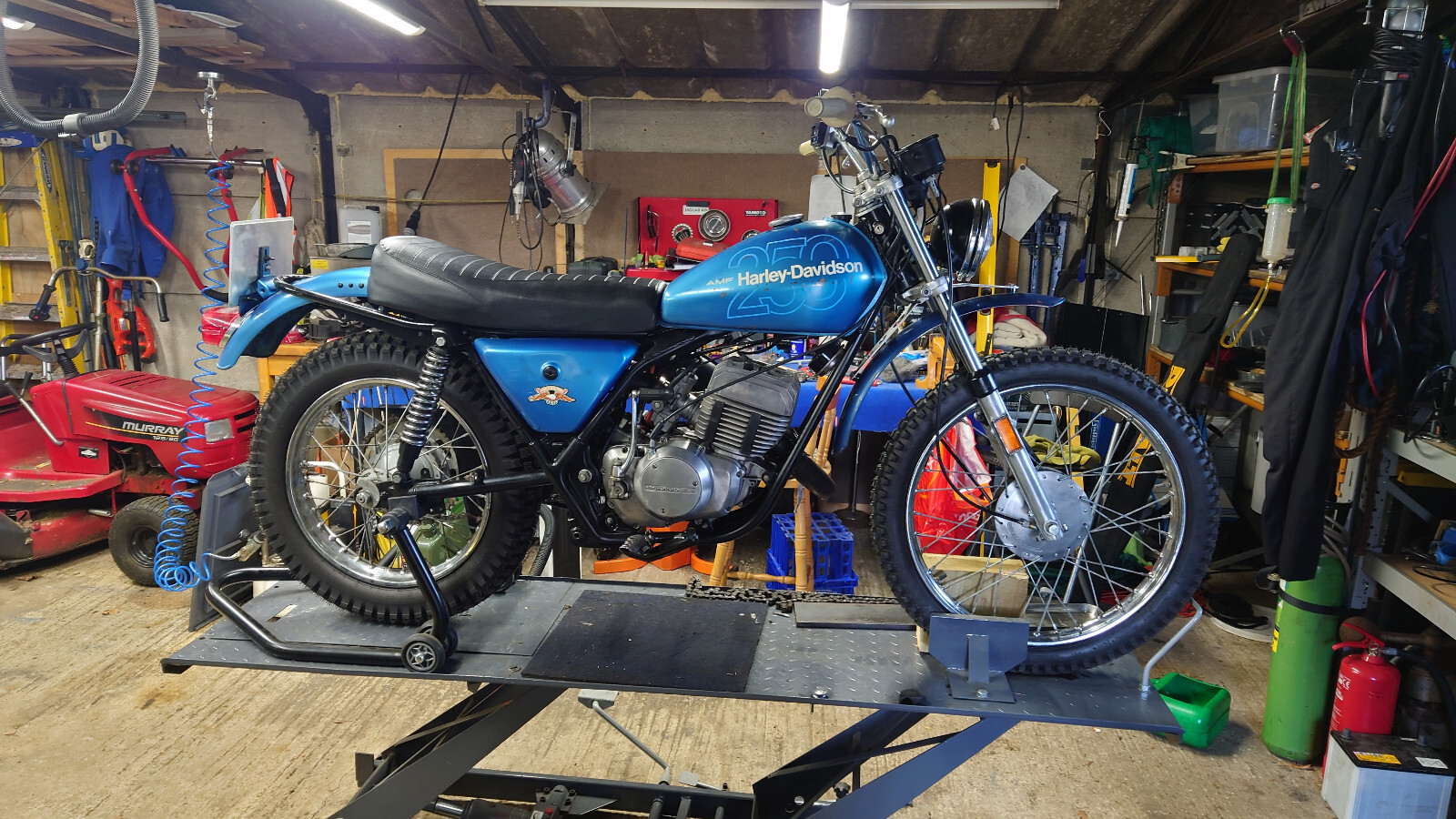 1978 AMF Harley Davidson SX250
Hello,
I am selling my imported and restored 1978 SX250 2-stroke.
Restored by myself during the lock downs.
Bike works as it should and is a blast to ride.
Many many new and replacement parts.
Petina left on tank, guards and panels to show some originality, and looks great.
You won't find too many of these knocking about, especially on UK roads!
Tax and MOT exempt and costs very little to insure.
Pointless sitting in my garage doing nothing so is up for grabs so as someone can enjoy it!
Great little bike in tip top condition.
Happy to put a cuppa in your hand if you wish to have a gander.
Cheers