1977 Yamaha XT500 D Historic Vehicle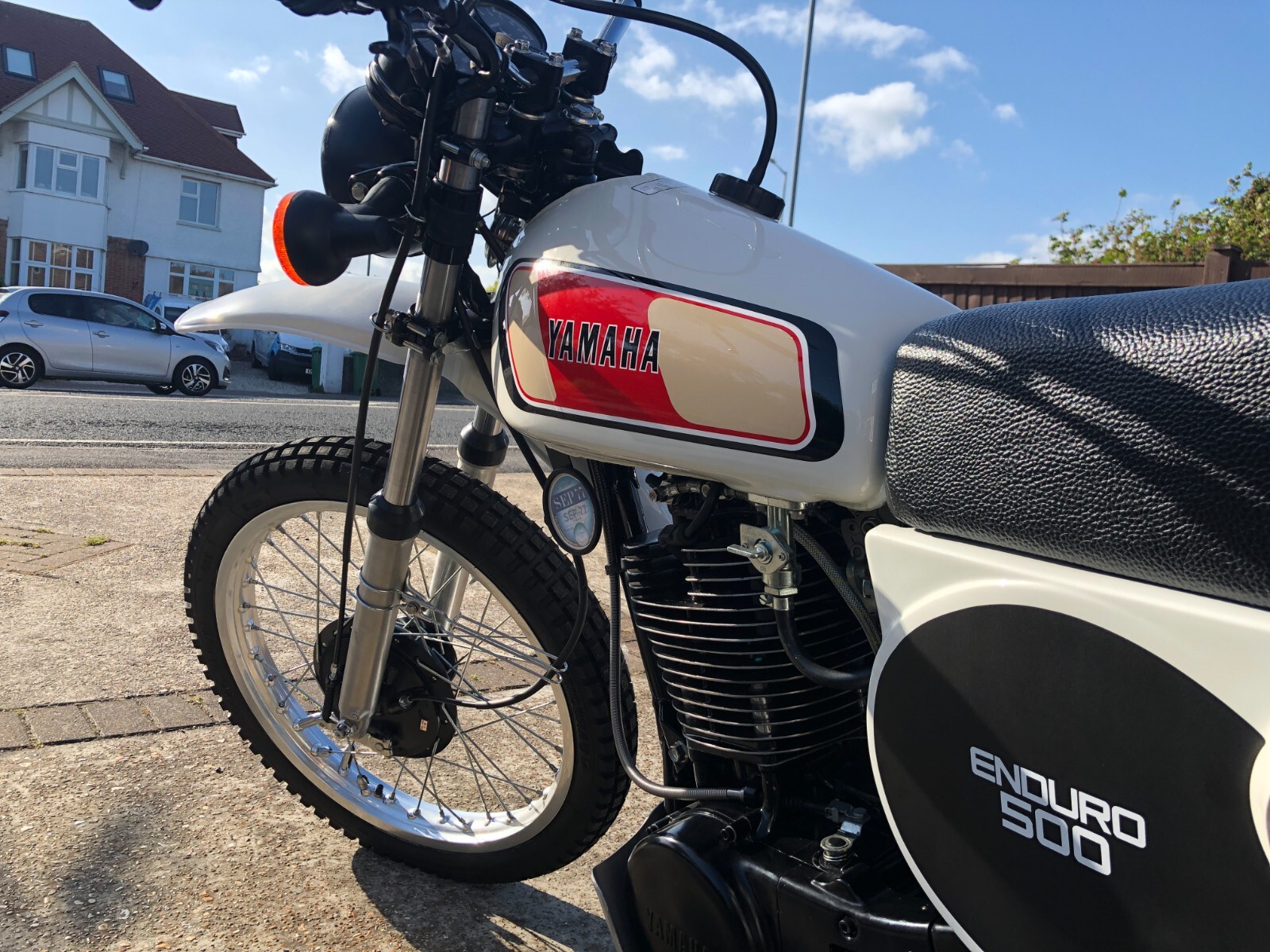 1977 Yamaha XT500 Historic Vehicle
Original matching number UK bike from new, this beautiful XT500 has a history file with old MOTs, tax discs and service history. Including historic work done by the famous Eric Cheney.
Early production chassis number 000291 one of the first D models to enter the UK in 77.
The machine has had a full restoration which includes full engine rebuild, frame and chassis painted in 2K, tank and guards painted in 2K (alloy tank fitted no corrosion problems) all bearings replaced, every nut, bolt and washer re-zinc plated keeping originality. New wiring loom, new locks, forks hard chromed and ground with new seals, original rear shocks re-built, seat recovered, new plastics. The wheels have been stripped and rebuilt using the original spokes re-zinc plated and original Tagasako rims re-hard anodized (not polished or painted!)
Receipts and photos covering restoration, thousands have been spent with no expense spared.
Whether you are looking for a bike to ride, show or just as an investment, this bike ticks all the boxes.
This is a very original UK bike with wonderful mechanical provenance.