1977 Yamaha XS750
View on eBay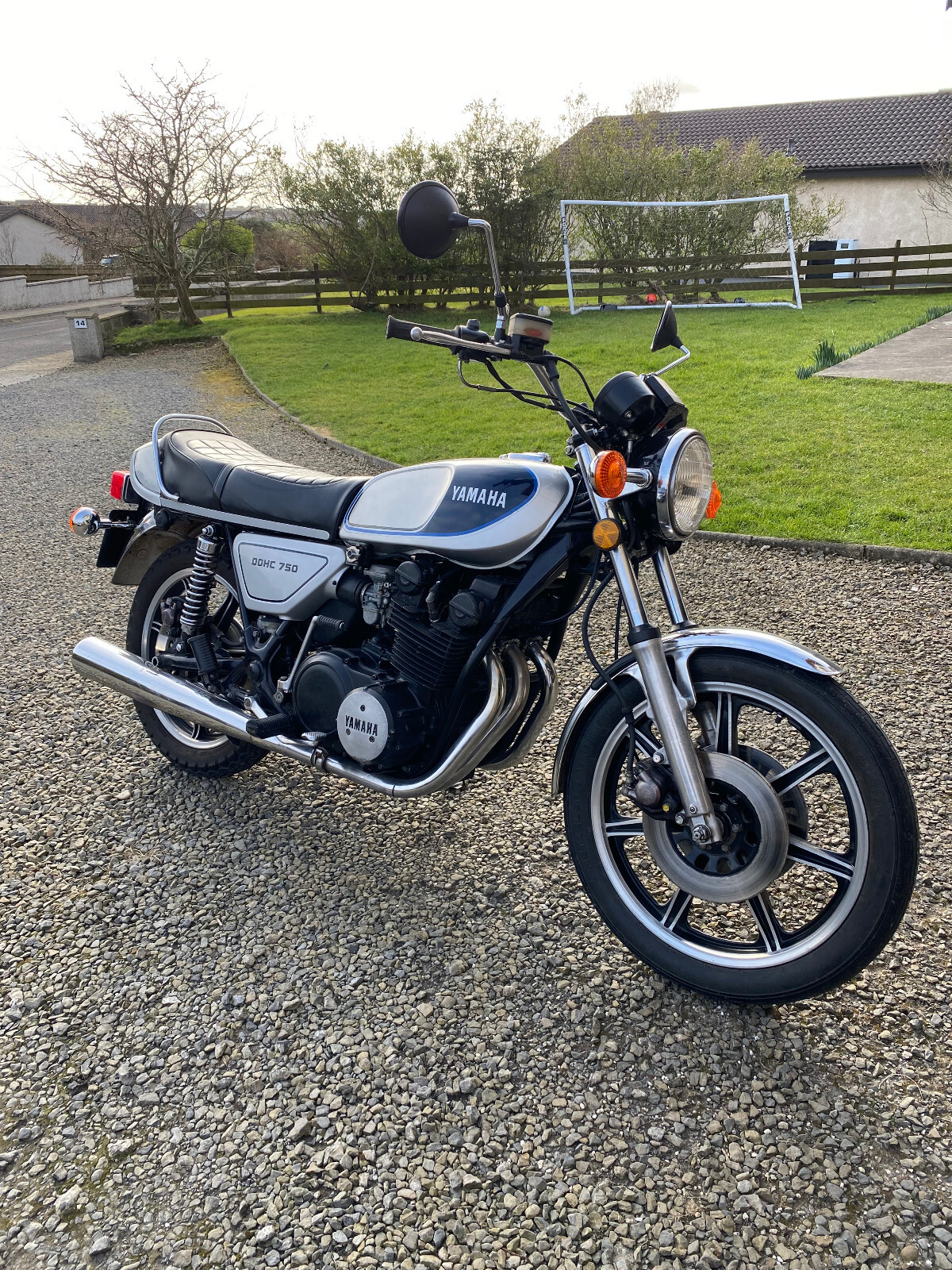 This Yamaha XS750 was imported from America in 2017 and is historic registered in the UK, making it MOT and tax exempt with a V5 in the seller's name. It features matching frame and engine numbers, and comes with the original 3 into 2 exhaust system that is rare but with a few welded patches and rusty bits.
The bike has a KM/H speedometer with 30k on the clock and features both electric and kickstart options. The electric start can be slow at times, but the bike kickstarts without issue.
Recent work on the bike includes a new primary chain, oil change, new fork seals, fuel tap internals renewed, and cosmetic work such as switchgear, clock surrounds, headlight, wheels, and a refurbished and recovered seat. The paintwork looks good and was newly done a couple of years ago, but there may be some issues with the lacquer as it has stuck to the seat over time. The front mudguard is a bit pitted.
The engine runs well, pulls strongly, and sounds great. The seller mentions that they have too many bikes in their collection and need to thin it down. The sale includes a Clymer manual.
While the bike is not perfect, it is a good usable classic that is only appreciating in value. If you have any questions, please don't hesitate to contact the seller. The bike is located in Kirkwall, Orkney and payment must be made in cash upon collection or via bank transfer.
eBay item number: 115722543552