1977 Yamaha IT 400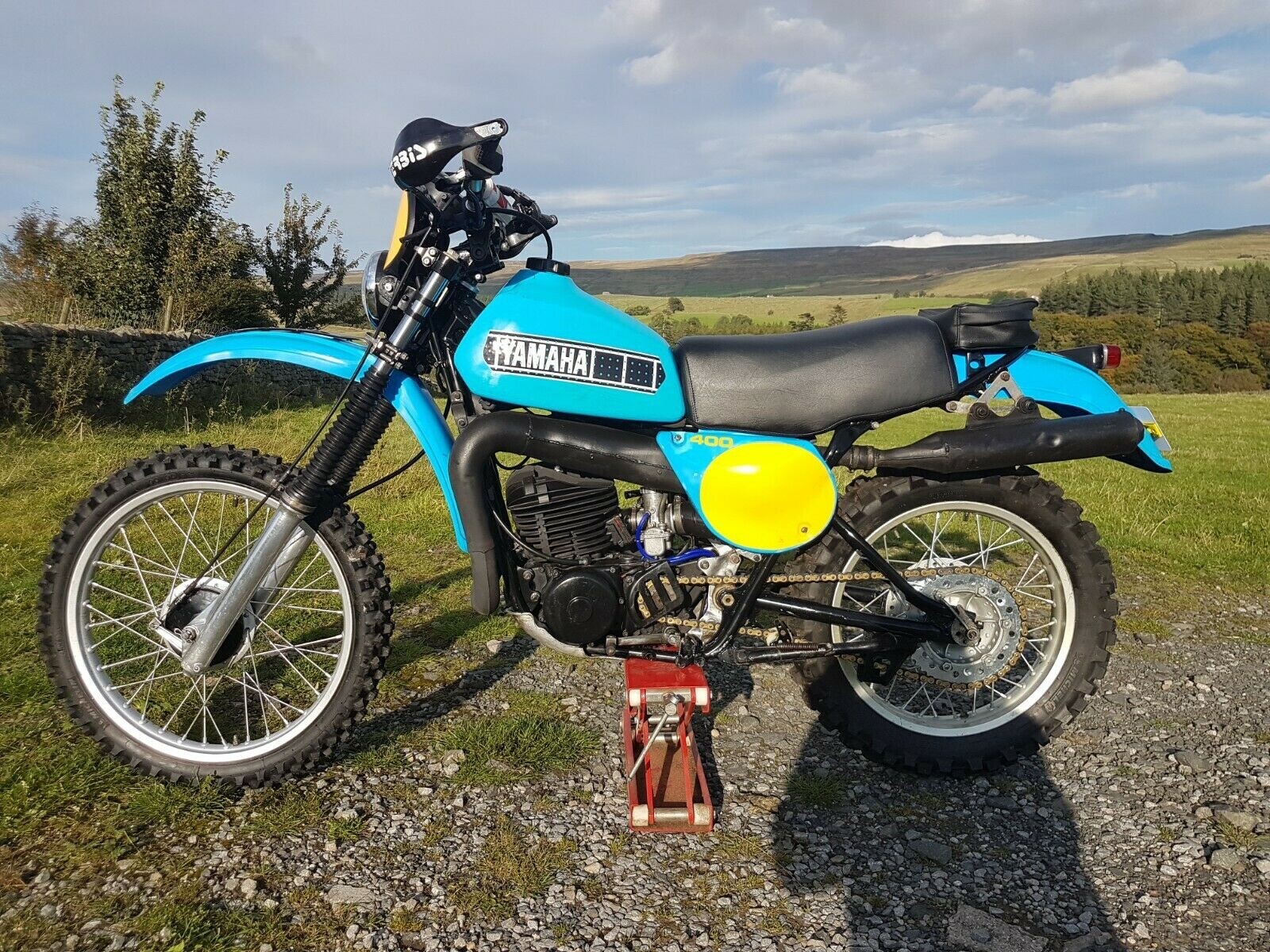 Yamaha IT 400
The original IT made from 1976 to 1978 –
The first bike that they developed was the 1976 IT400C. The IT400C was highly competitive on the world enduro stage, shortly after its release three riders mounted on IT400's received gold medals in the Austrian International Six Day Trial. It is said that the abbreviation "IT" comes from the old term "International Trial" which was used for early enduro competitions.
In 1977, After reviling in the instant success of the IT400C Yamaha expanded the line to include the IT175D and the IT250D. For the next two years of 1978 ('E' models) and 1979 ('F' models) the IT line made a reputable name for itself. It's safe to say that by the end of 1979 a Yamaha 2 stroke enduro legend was well and truly born!
This is a great example and needs to be seen to be appreciated. Viewing is possible so please get in touch if you want to see it. A lot of new parts, chain & sprockets, tyres, plugs (it has 2) and other bits. I bought this over a year ago and have just looked and admired it. House move is forcing me to sell a few bikes and tools. Grab an absolute bargain.
Tax and MOT exempt, V5 in hand