1977 Yamaha FS1 / FS1-E 50cc Moped
View on eBay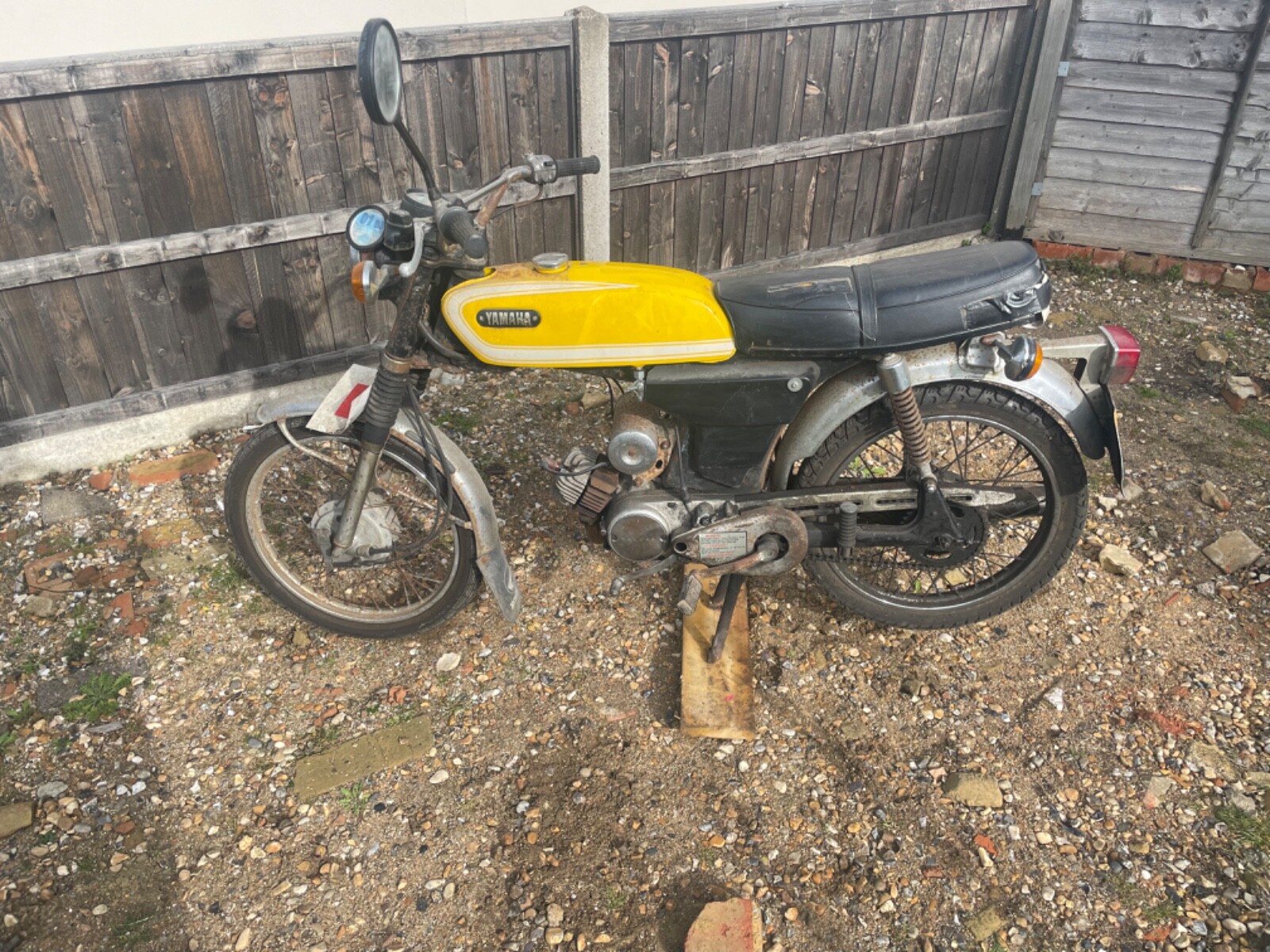 1977 Yamaha FS1 / FS1-E 50cc Moped

For sale is a 1977 Yamaha FS1/FS1E 50cc moped, being sold on behalf of the owner's uncle who has owned it since new. The only previous owner on the logbook is Taylor's Yamaha of Swanscombe as it was pre-registered.
This particular model is the last of the pedal, de-restricted models and the first with Auto lube. The bike was originally blue when new, but the tank was changed in around 2001/2 due to the original tank being beyond repair. The current tank is from an earlier model and is yellow.
The bike was last used in 2003 and has been dry stored since then. It comes with 1 original key which fits all locks, and matching numbers on the engine and frame.
The engine has compression and all gears are present, but the seller has not tried to start it. They believe it will run with a carb clean, points check, and a new plug.
eBay item number: 165978002709
Post expires: 15-04-2023