1977 Suzuki GS 750
View on eBay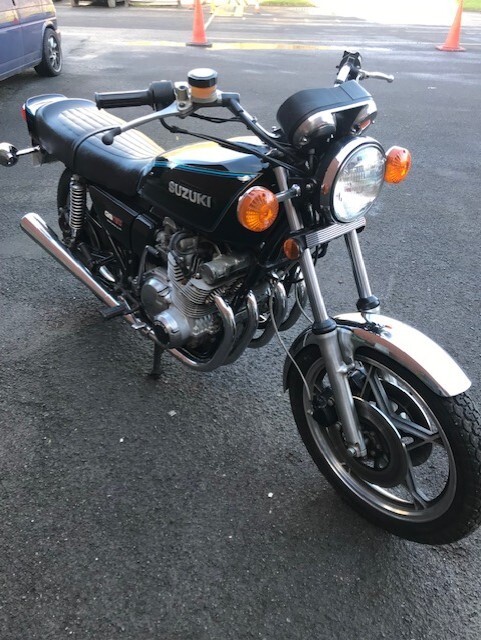 For sale is my GS 750 with only 12,400 miles on the clock. It is in its original and un-restored condition. I bought it as a fresh US import about 6 years ago, and after sitting in a corner for a couple of years, it was recommissioned over two years or so and has been in regular use since. I have covered 1200 miles with no problems, other than slight initial teething issues.
New items include tyres, rechromed forks with new seals, regulator, ignition switch, fuel tap, and chain and sprockets, as well as service items. The only minor issues are that the rev counter is lazy (I believe the silicone damping oil may have gone thick, but it may be fixable), and the left-hand silencer has a dent in it, and the left-hand silencer joint shield has some slight corrosion. Otherwise, the bike is in very presentable condition and is a ready-to-ride turnkey machine. I can leave it two months over winter, and it fires up fairly quickly. There aren't many GS 750's in this original condition, and they will only go up in value.
I am selling to fund my next Suzuki project, a first-year GSXR 1100. The bike comes with the original US seat and manual. Please feel free to ask any questions. Thanks for looking.
eBay item number: 165980164904
Post expires: 13-04-2023