1977 Suzuki AP50 Sports Moped Totally Restored Stunning Condition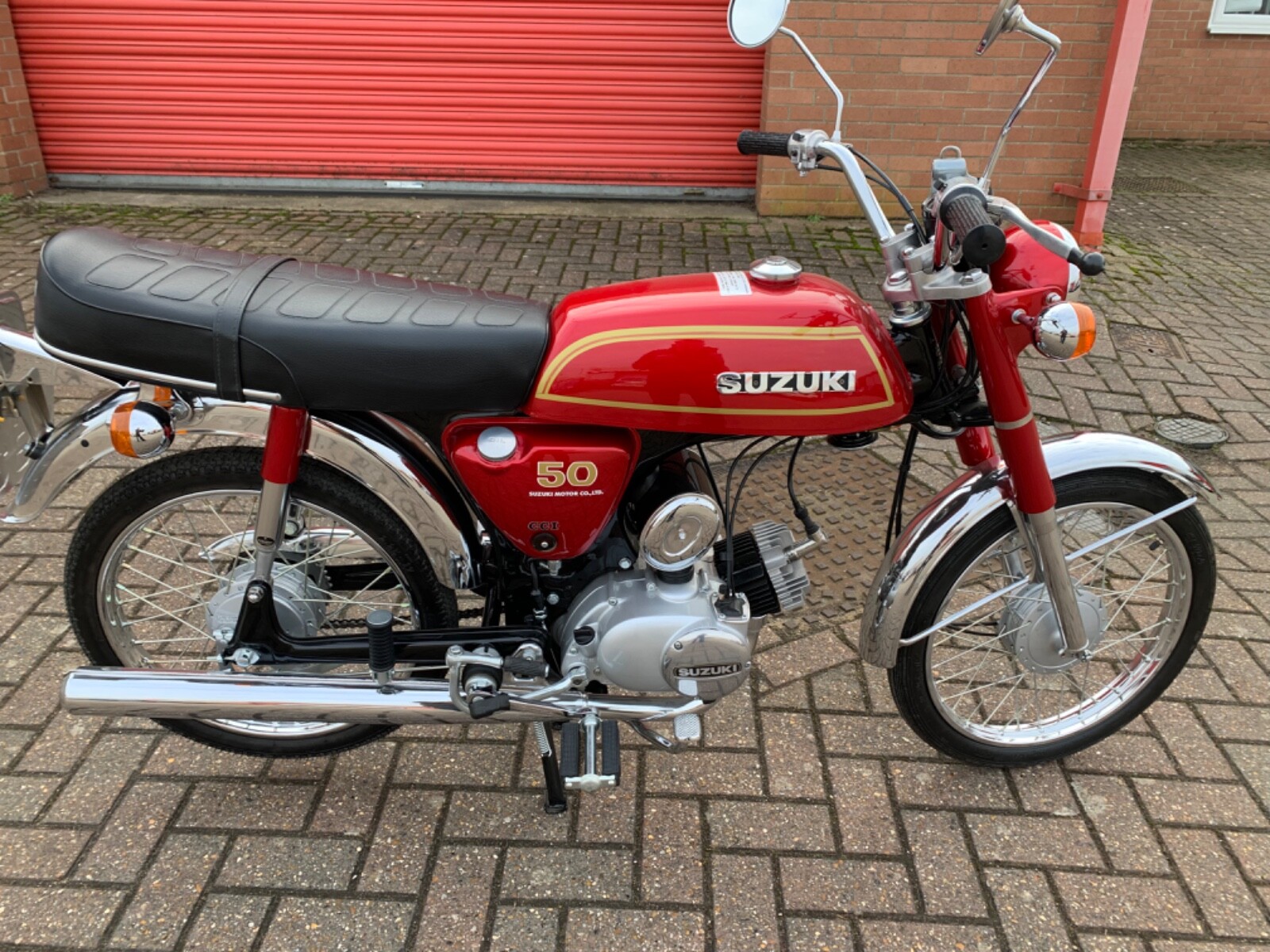 1977 Suzuki AP50 Sports Moped Totally Restored Stunning Condition
Breaks my heart to sell this immaculate fully restored suzuki ap50 1977/r reg originally purchased from lings of lowestoft so a suffolk bike,thats just totally stunning all round………
Kept in a heated office admired by my customers who had one back in the day
The bike is priced very realistically priced unlike the 9-10k bikes and its possibly as good if not better than those,and great value compared to a fizzy of this condition…..
Most parts replaced or re-chromed more or less everything new for the train spotters who may point out,it has a replacement exhaust so no cut out by rear spindle but would you pay £1200 for a genuine suzuki exhaust?
You dont have to be a brain surgeon to see the quality of the work and the utter immaculate condition of this ap50,
I have breifly taken it out for a quick spin in the summer and it pulled 50 plus with 13.7 stone on it
I have the original old number plate from new,a workshop manual,lots of invoices etc
No and i mean no offers no ap50 police telling me this and that i have had over 30 sports mopeds and know as much as you all….
I am a genuine honest person and whoever buys this bike will love it trust me
As i am a car dealer i can take bank transfer debit/credit cars or pound notes what ever you prefer