1977 Honda GL1000 Goldwing with Single Carb Conversion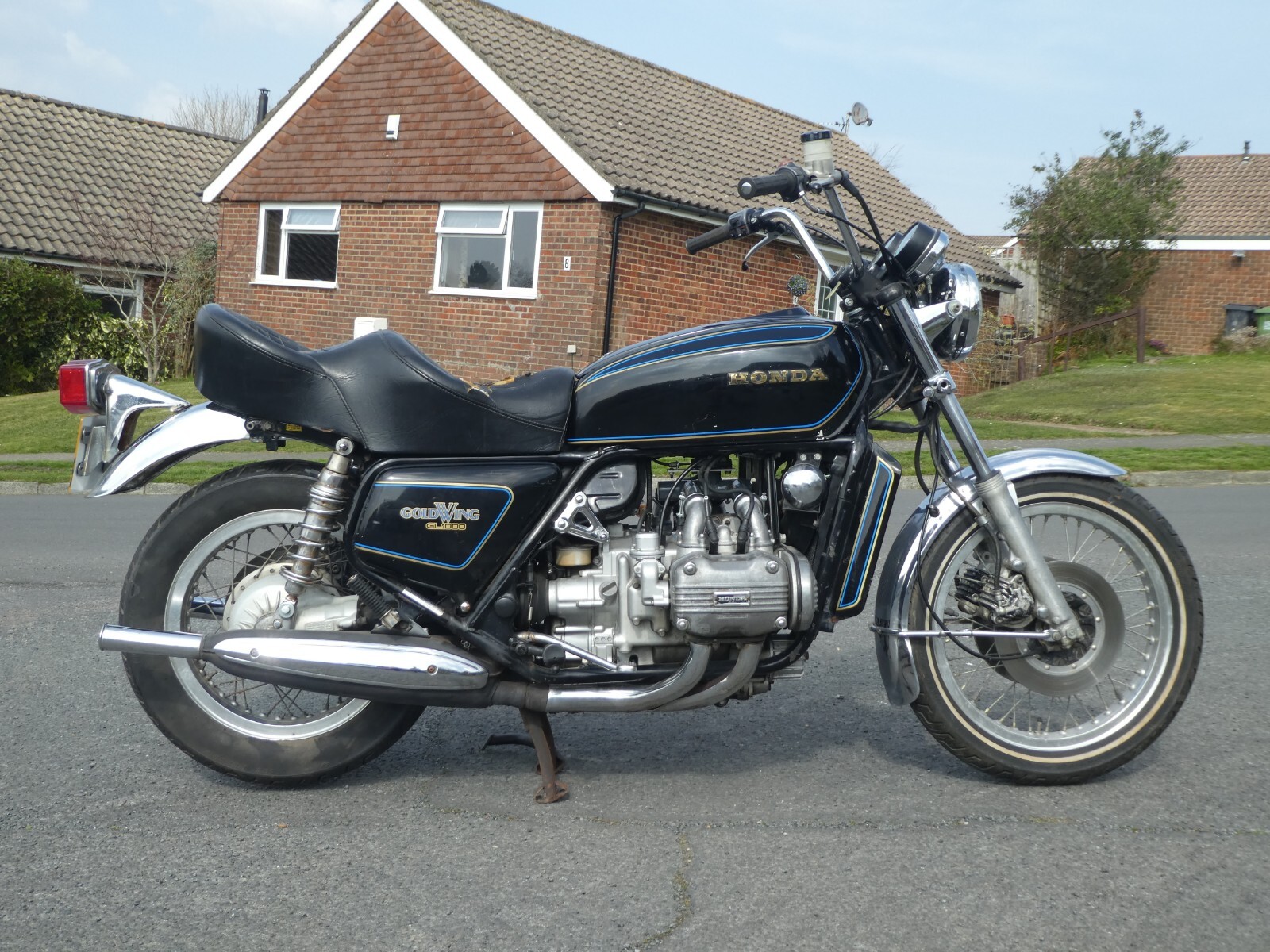 1977 Honda GL1000 Goldwing with Single Carb Conversion

This is a 46-year-old motorcycle that's ready for restoration or customization, such as a café racer or bobber. The bike starts and runs, with no unusual noises from the engine or gearbox. The paintwork and chrome are presentable for a bike of this age, and the bike is all original. It has Lemans/Prolift air shocks and an aftermarket Hang Two (California) King and queen seat that needs recovering. All the electrics work, including the fuel gauge, and all the nuts, bolts, and screws that have been accessed have come undone without any issues. The exhausts are original and have no rattles from the baffles. The bike also has an original emergency kickstart and wire-spoked wheels with alloy rims.
However, there are a few issues with the bike. It doesn't have indicators fitted, and the seat needs recovering. The tires are legal but may be old and could have been stored improperly in the US. The front brakes work but require a good squeeze, and the rear brake sticks.
The bike was imported from the USA in March 2020 and was advertised as needing re-commissioning. The seller has worked on the engine and carburetor and converted it to a single carb. The bike will still need re-commissioning before use, including brakes, fluids, tires, and belts.
The bike comes with a Haynes manual, a set of GL1000 carburetors, the bottom half of the airbox (just needs a lid), the throttle return cable for standard carbs, spare inlet manifolds, and inlet rubber clamps. All the parts are there to put the carbs back to standard (except for the airbox lid and filter) if desired.
The bike is already registered in the UK and is complete as original (except for the single carb kit), with all electrics working, engine running and riding, and a cool black appearance with wire-spoked wheels. The bike is being sold as seen, and no warranty is given.