1977 Honda CB550 F2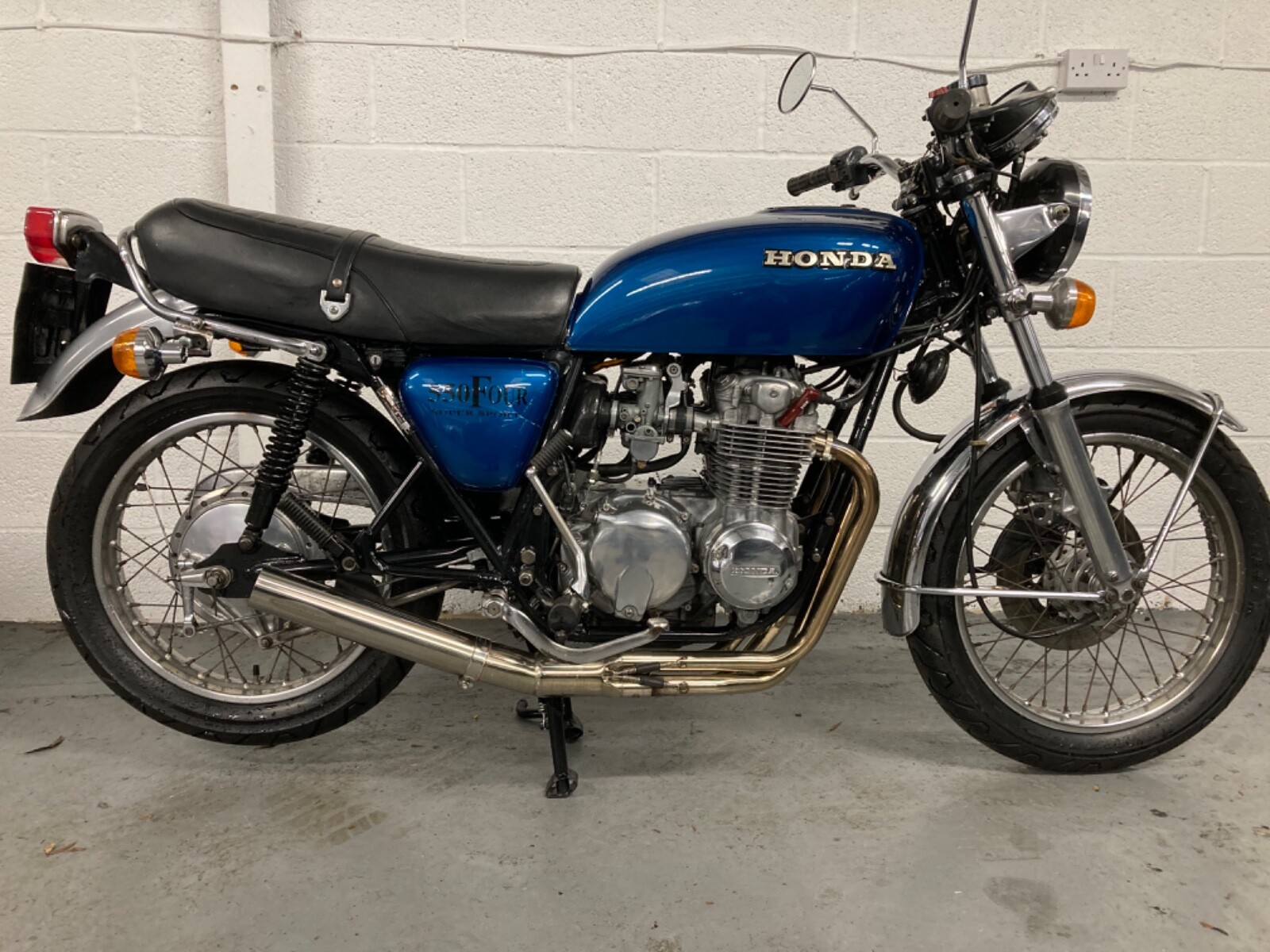 1977 Honda CB550 F2

UK Classic Motorbike -MOT Exempt
For sale is my beloved machine, a Honda 750 Four F2 from 1977. Although I am not a mechanic, I have enjoyed rebuilding this bike over the last few years. The bike has been completely stripped down and rebuilt from the frame up, with several parts replaced. Many original parts have been retained and meticulously cleaned or refurbished. The frame has been stripped and powder coated, and the engine (not matching numbers) has been rebuilt with new piston rings, valves, stems, chain, and gaskets. The carbs have also been stripped and cleaned with replacement jets, but they need resetting by an expert for the bike to run perfectly, although it starts fine and runs. I have fitted an electronic ignition/timing system from David Silver Spares. The wheels have been cleaned, and new tires have been fitted. The wheels could do with a re-chrome, and the two wheel guards need re-chroming. Both brake systems have been refurbished and new calipers/pipes fitted. I have fitted a Delkevec exhaust, which sounds awesome. The tank has been cleaned and painted, and the wiring loom has been removed and 'tidied' up but still needs some small tinkering to finish it off.
The bike has a few bad points. The right-side battery cover is cracked (but repairable), the carbs need resetting, and it would benefit from a new battery.
Please note that this bike is 45 years old and restored by a DIY enthusiast. I have enjoyed many hours riding around on a sunny Sunday morning, and we have done the RTTW event several times. The bike always gets attention wherever we go.
I am selling the bike because we are retiring and going off traveling, so we are getting rid of unnecessary luxuries and downsizing. I am not interested in offers, part-exchange, or time-wasters. If you know these bikes, you will be aware of their worth as they are a fast appreciating asset. No test rides without insurance or money. The bike is advertised elsewhere, and I reserve the right to end the listing. Thank you for looking. I can arrange delivery for a charge.