1977 Harley Davidson FXE 1200 Unregistered US Import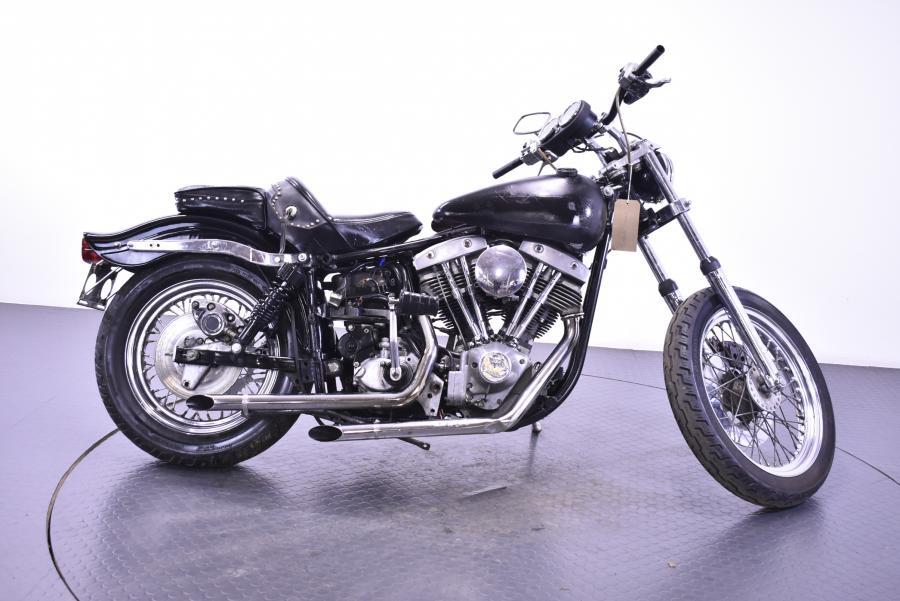 This well-respected, rare and much sought-after Tax & MOT exempt 1977 Harley Davidson FXE 1200 has recently been imported from North America where it has spent all its life – the climate is far kinder to motorcycles than ours.
We have been unable to confirm this mileage reading. Please disregard it.
The single most important purchase for a classic restoration/bobber/chopper project is the bike, whether it's going to be a commercial venture or just a hobby interest it all starts here!.
As you can see this bike has got a few bits missing, a few bits damaged/broken, a few bits rusty/corroded, a few bits non-standard & a few bits are very nice indeed.
The wheels look straight with nice clean chrome rims but brakes aren't working. Forks & yokes look straight with good chrome. The engine turns over nicely off the kick starter – sounds/feels great & has compression But best of all, when we hooked it up to a good battery & fed it fresh fuel from a dummy tank, gave it a few prods it fires, starts, runs & revs.